György Kurtág
b. 1926

Snapshot
English
Works by Kurtág are published by Universal Music Publishing/Editio Musica Budapest and represented for rental by Boosey & Hawkes in the UK, British Commonwealth, the Republic of Ireland, and North America. For further information about Kurtág's works, please visit the Editio Musica Budapest website.

György Kurtág is Hungary's leading composer, performed worldwide * Heir to Webernian expressionism, favouring concentrated miniatures exploring a wide range of human emotions * Many recent works expand spatial horizons, including …quasi una fantasia…(1987-88) and Op.27 No.2 'Double Concerto' (1989-90) * Major contributions to chamber music repertoire including three string quartets and Hommage à R Sch (1990) for clarinet, viola and piano * Interested in training musicians, exemplified by ongoing series of piano studies Játékok (1975- ) * Music championed by leading conductors including Claudio Abbado, Simon Rattle, Christoph von Dohnányi and Peter Eötvös

Works by György Kurtág include:
Messages of the Late Miss R V Troussova (1976-80) for soprano and ensemble
Kafka Fragments (1985-87) for soprano and violin
Stele (1994) for orchestra

Publications of music by Kurtág are available on sale from our online Music Shop.
"A whole world of expression and suggestion can be packed into these exquisite, crystalline forms." — The Guardian

Mailing List
Sign up for news updates and offers via email
SIGN UP
ONLINE SCORES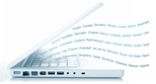 Explore our library of over 1000 online scores
VIEW SCORES