Tod Machover
b. 1953

Snapshot
Tod Machover is a pioneering composer whose works often incorporate emerging musical technologies * At MIT's Media Lab he has helped to develop interactive musical tools, such as Hyperinstruments that use artificial intelligence to augment musical expression and creativity * Idiom often combines propulsive rhythms with an engaging lyricism and arching melodic lines * Wide-ranging output includes orchestral, vocal, chamber, and solo pieces, as well as five operas * Music has been performed and commissioned by the Los Angeles Philharmonic, the San Francisco Symphony, the Centre Pompidou, London Sinfonietta, Houston Grand Opera, Lincoln Center for the Perfoming Arts, Ensemble InterContemporain, Ensemble Modern, and the Tokyo String Quartet * Machover was nominated as a finalist for the 2012 Pulitzer Prize for his opera Death and the Powers

Works by Tod Machover include:
Sparkler (2001) for orchestra
Toy Symphony (2001) for Hyperviolin solo, children's chorus, and orchestra
Death and the Powers (2010) one-act opera

Also visit Tod Machover's website.
Looking Ahead: Tod Machover's new work, Breathless for flute and orchestra, written for Carol Wincenc, will be premiered in November by the Bemidji Symphony Orchestra and a new work for the Montreal Symphony Orchestra sees its premiere in May. Also currently in the works is a large ensemble piece for the Lucerne Festival, part of a series of works inspired by the sights, sounds, culture, and people of different cities around the world.
"There is no 'formula' for accomplishing the kind of synthesis Machover is attempting—it is bound to be highly personal, technically complex, and musically exciting." —Contemporary Music Review
Mailing List
Sign up for news updates and offers via email
SIGN UP
Shop for Machover
Sheet Music, CDs, ringtones and downloads
SHOP NOW
ONLINE SCORES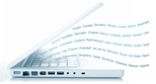 Explore our library of over 1000 online scores
VIEW SCORES