Kurt Schwertsik: Flute concerto premiere in Liverpool
(September 2012)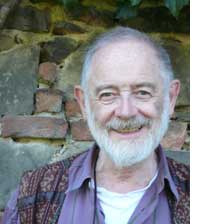 Kurt Schwertsik's new flute concerto, Atmen, du unsichtbares Gedicht!, is premiered on 20 September by the Royal Liverpool Philharmonic Orchestra conducted by Vasily Petrenko.
The new flute concerto by Kurt Schwertsik, entitled Atmen, du unsichtbares Gedicht!, is unveiled on 20 September at Philharmonic Hall in Liverpool, by the Royal Liverpool Philharmonic Orchestra with principal flautist Cormac Henry in the solo role, conducted by Vasily Petrenko. The new work is a co-commission with the Brucknerhaus Orchestra in Linz which gives the Austrian premiere on 28 February.

Kurt Schwertsik travels from Vienna to Liverpool for the premiere, which is part of a Viennese-themed programme also including Schubert's Unfinished, Mozart's Haffner and music from Richard Strauss's Der Rosenkavalier. The concerto is cast in four movements, opening with an elegant slow movement with the soloist rising from the deep pitched alto flute onto the higher instrument as the music gathers momentum with jazzier tones. The central movements are a lively scherzo and a nocturne that has the soloist forming duets with piccolo, other woodwind and harp. The virtuoso finale sees the music moving from Allegretto to a final, thrilling Prestissimo.

The title of the concerto, Atmen, du unsichtbares Gedicht! is drawn from a poem by Rainer Maria Rilke from his 1922 collection Sonnets to Orpheus. Translated as 'Breathing, you invisible poem!', the composer pictures the work being brought to life by the breath of the flautist, just as Orpheus creates music from song in the Greek myth. The concerto is Schwertsik's second concerto-style work for flute, following Instant Music composed in 1983, which paired the soloist with a wind-based orchestra. Other Schwertsik concertos range from those for violin and trumpet to more unexpected soloists including alphorn, trombone, timpani, marimba, double bass and guitar.

Forthcoming Schwertsik performance highlights include the German premiere of Herr K. discovers America in Mainz on 29 November, and Nachtmusiken at the Brucknerhaus in Linz in February and at the Konzerthaus in Vienna in March.

A new Schwertsik web documentary in which the composer explores his musical background and philosophy can be viewed at www.boosey.com/av. For further information on Schwertsik visit www.boosey.com/schwertsik.

> Visit the RLPO website
> Further information on Work: Atmen, du unsichtbares Gedicht!
> News Search
Mailing List
Sign up for news updates and offers via email
SIGN UP
ONLINE SCORES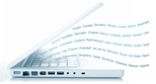 Explore our library of over 1000 online scores
VIEW SCORES