B&H Contemporary Archive series: scores now on sale
(March 2013)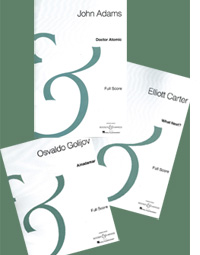 Boosey & Hawkes is pleased to make available a selection of new scores drawn from its US contemporary music archive, including major works by Adams, Carter, Golijov, Rouse and Vivier.
A new series of scores has been launched by Boosey & Hawkes Inc, drawn from its extensive contemporary music archive. Published for the first time as part of the Boosey & Hawkes sales catalogue, the scores include music from leading composers from North and South America, including John Adams, Elliott Carter, Osvaldo Golijov, Christopher Rouse and Claude Vivier. The archive scores enable conductors and students to explore the latest contemporary repertoire.

Highlights among the extensive first batch of 100 publications include:

John Adams: Doctor Atomic (full score and vocal score)
Elliott Carter: What Next? (full score and vocal score)
Michael Daugherty: Letters from Lincoln (full score and vocal score)
Osvaldo Golijov: Ainadamar (full score and vocal score)
Steven Mackey: String Theory (score and parts)
Edgar Meyer: Violin Concerto (full score and reduction)
Christopher Rouse: Der gerettete Alberich (full score)
Claude Vivier: Zipangu (full score)

Visit our website for the full list of new archive scores. Further publications in the Contemporary Archive series will be released during 2013.

The scores are available on sale from all good music shops worldwide.
> News Search
Mailing List
Sign up for news updates and offers via email
SIGN UP
ONLINE SCORES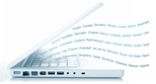 Explore our library of over 1000 online scores
VIEW SCORES