Louis Andriessen: Russian premiere of De Staat
(November 2013)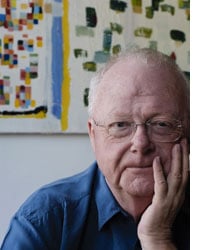 First Russian performances of Louis Andriessen's De Staat in Moscow and St Petersburg within the Dutch-Russian Bilateral Year 2013
Louis Andriessen travels to Russia for the first performances there of his classic work De Staat, played by the Moscow Contemporary Music Ensemble at the Tchaikovsky Philharmonics Concert Hall in Moscow on 14 November and the State Capella in St Petersburg on 16 November. The programme is conducted by Jurjen Hempel and also includes the Russian premiere of La Passione with soloists Micaela Riener and Monica Germino.

Andriessen composed De Staat between 1972-76, and the work remains iconic for its highly individual blending of hocket and minimalism, its bracing instrumentation, and its energetic drive. The music explores the relationship between politics and music, quoting from Plato's The Republic. Andriessen's highly individual scoring is for four female singers and a large ensemble including wind, brass, electric guitars and keyboards.

La Passione, composed by Andriessen in 2002, sets texts by Dino Campana which combine Futurism and Symbolism with the poet's growing mental instablity. In this continuous sequence of song settings, the female singer is shadowed by a violinist as if a dark double, and both are accompanied by a large ensemble. The music combines the influence of the Italian baroque, with the archaic modernism the composer was drawn to in the music of Alfred Casella.

The Andriessen performances are a highlight of the cultural section of the Dutch-Russian Bilateral Year 2013. The year is intended to emphasise the long bilateral relations between the two countries - economic, cultural and social - and to develop future possible collaborations. The cultural programme has also included an exhibition of art by Mondriaan at the Tretyakov Gallery in Moscow and concerts by the Royal Concertgebouw Orchestra in St Petersburg and Moscow.

2014 is Andriessen's 75th birthday year and events are programmed internationally. Highlights include a festival in Washington DC (6-13 Apr), a new concerto Tapdance for percussionist Colin Currie and Asko/Schoenberg Ensemble to be premiered in Amsterdam (24 May), and performances of De Materie in concert in Los Angeles (18 April) and staged at the Ruhr Triennale by Heiner Goebbels (15 August). Nonesuch plans to release the premiere recording of Andriessen's opera La Commedia.
> Further information on Work: De Staat
Photo: Francesca Patella
> News Search
Mailing List
Sign up for news updates and offers via email
SIGN UP
ONLINE SCORES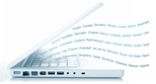 Explore our library of over 1000 online scores
VIEW SCORES