Boosey & Hawkes at the 2012 BBC Proms
(July 2012)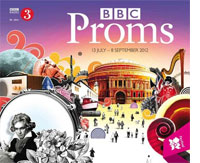 The 2012 BBC Proms sees Boosey & Hawkes repertoire across the season, from the First Night on 13 July to the Last Night on 8 September, with special features on Frederick Delius and John Adams, plus premieres by MacMillan, Birtwistle, Turnage, Simpson and Neuwirth.
The First and Last Nights of the BBC Proms provide bookends for Boosey & Hawkes repertoire throughout the 2012 season. The First Night on Friday 13 July opens with Mark-Anthony Turnage's new fanfare Canon Fever, alongside Delius's masterpiece Sea Drift with Bryn Terfel as baritone soloist - celebrating the composers's 150th anniversary this year - together with Elgar's 'London Overture' Cockaigne to celebrate the city's Olympic hosting and his Coronation Ode performed in honour of the Queen's Diamond Jubilee.

The Last Night on Saturday 8 September is launched with sparks by young British composer Mark Simpson and concludes the Delius anniversary feature with his Songs of Farewell, like Sea Drift, a setting of texts by Walt Whitman. Elgar returns with his evergreen Pomp & Circumstance March No.1 which, as the composer revisited his Land of Hope and Glory tune in his Coronation Ode, means the 2012 Proms season achieves the double of including this music in both First and Last Nights this year.

In addition to the Turnage and Simpson fanfares, the season includes a feast of new music, as detailed below with premieres by MacMillan, Birtwistle and Neuwirth, plus concert performances of three classic stageworks: Britten's Peter Grimes, Bernstein's Mass and John Adams's Nixon in China. Other classic repertoire is provided by composers including Rachmaninoff, Stravinsky, Strauss, Prokofieff, Shostakovich, Bartók, Ginastera and John Ireland in the 50th anniversary year of his death.

To accompany your Proms listening - live at the Royal Albert Hall, on radio, TV or webcast - visit our Festival Score Finder for a complete directory of scores on sale. You can also order Music by Mail through our UK Freephone number 0800 731 4778, or our reduced rate number for international customers +44 870 421 5453.

For the full season programme visit the BBC Proms website.

New Music Highlights

First Night, 13 July, 7.30 pm RAH
Mark-Anthony Turnage Canon Fever (world premiere)
BBC Symphony Orchestra/Edward Gardner
> Concert info

The 2012 BBC Proms opens with the world premiere of Canon Fever by Mark-Anthony Turnage, a new three-minute fanfare for brass, percussion (and optional low woodwind) commissioned for the BBC Music Magazine's 20th birthday. The same weekend sees Turnage's Music in Prisons project featured at the 20x12 celebration at the Southbank Centre (11.00 am 15 July) and his new ballet Trespass relayed from the Royal Opera House on big screens throughout the UK (15 Jul), as part of the London 2012 festival.

16 July, 7.30 pm RAH
John Adams City Noir
Juilliard Orchestra/Orchestra of the Royal Academy of Music/John Adams
> Concert info

Two leading transatlantic conservatoire orchestras join together for a Prom conducted by John Adams including his City Noir. The 35-minute work evokes the mood of 1950s Los Angeles, combining the dark tones of Hollywood crime movies of the era with jazz-inflected orchestration. The Proms collaboration follows a performance of the work by the Juilliard Orchestra at the Lincoln Center Festival in New York.
> View the Online Score

7 August, 7.30 pm RAH
James MacMillan Credo (world premiere)
Manchester Chamber Choir/Northern Sinfonia Chorus/Rushley Singers/BBC Philharmonic/Juanjo Mena
> Concert info

MacMillan's new Credo is his first setting of this core text from the Mass, and the 25-minute work is festive in mood and large in scale. Set in three movements, reflecting the Trinitarian aspects of Father, Son and Holy Spirit, the Credo moves from simple choral intonation through to a complex fusion of plainsong, motet and cantus firmus techniques, capped by a joyous orchestral coda. Following its premiere at the BBC Proms the Credo travels to Grafenegg in Austria, where it is performed on 9 September as part of a MacMillan residency at the festival.
> More info

11 August, 3.00 pm Cadogan Hall
Harrison Birtwistle Gigue Machine (UK premiere)
Nicolas Hodges
> Concert info

Birtwistle's latest solo piano work, Gigue Machine, was premiered by Nicolas Hodges in Stuttgart in February and receives its UK premiere at a Cadogan Hall matinee Prom. The ten-minute work juxtaposes two distinct musical modes of discourse, "something linear and sonorous against something else that is very staccato", extending the ideas of continuity and machine-like repetition heard in his Harrison's Clocks. Next January Nicolas Hodges tours Gigue Machine to the USA, including Carnegie Hall in New York and CalPerformances in Berkeley.

13 August, 7.30 pm RAH
Olga Neuwirth Remnants of Song ... an Amphigory (UK premiere)
Lawrence Power/Philharmonia Orchestra/Susanna Mälkki
> Concert info

Neuwirth's viola concerto has been hailed as a major contribution to the limited repertoire for the instrument and receives its UK premiere at the BBC Proms with Lawrence Power as soloist. The work was premiered in Graz in 2009 and has since travelled to Berlin, Tokyo, Melbourne and Paris with performance next season in Vienna and Frankfurt. The concerto's title combines serious and light sides, pitting a book by Ulrich Baer investigating how historic traumas affect creativity against a descriptive term for nonsense poetry.

5 September, 7.00 pm RAH
John Adams Nixon in China
Robert Orth/Gerald Finley/Jessica Rivera/BBC Singers/BBC Symphony Orchestra/John Adams
> Concert info

John Adams's celebrated opera Nixon in China depicts Richard Nixon's momentous visit to China forty years ago, wittily and sometimes poignantly exploring the clashes between cultures and personalities. This semi-staged concert performance conducted by the composer features a strong cast closely associated with Adams's operas including Gerald Finley as Chou En-lai, Robert Orth as President Nixon and Jessica Rivera as Pat Nixon, plus Kathleen Kim as the show-stopping Madame Mao. Following the Prom performance the BBC Symphony Orchestra and Adams tour the opera to the Berlin Festival on 10 September.
> View the Online Score

Last Night, 8 September, 7.30 pm RAH
Mark Simpson sparks (world premiere)
BBC Symphony Orchestra/Jiri Belohlavek
> Concert info

The Last Night of the Proms opens with sparks commissioned by the BBC Proms from the young British composer Mark Simpson. The fanfare is performed by the BBC Symphony Orchestra with Jiri Belohlavek in his last appearance as Chief Conductor. Mark Simpson combines talents as composer and clarinetist, in 2006 winning both the BBC Young Musician of the Year and the BBC Proms/Guardian Young Composer of the Year. The BBC Symphony Orchestra returns to Simpson's music next April with the London premiere of his A mirror-fragment... at the Barbican.

> Buscar noticias
LISTADO DE DIRECCIONES
Regístrese para recibir actualizaciones de noticias y ofertas por correo electrónico
REGISTRARSE
PARTITURAS EN LÍNEA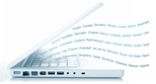 Explore nuestra biblioteca con más de 1000 copias de partituras en línea
VER PARTITURAS