Elena Kats-Chernin revisits Monteverdi operas in Berlin
(August 2012)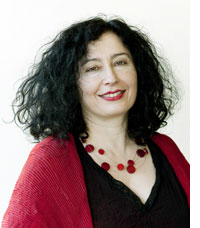 Monteverdi's three great operas, Orfeo, The Return of Ulysses and The Coronation of Poppea, are given new musical livery by Elena Kats-Chernin for an epic new combined staging at the Komische Oper in Berlin.
Australian-based composer Elena Kats-Chernin has been resident in Berlin over past months preparing her new instrumentation of Claudio Monteverdi's three great operas, to be staged at the Komische Oper. This momentous project heralds the tenure of director Barrie Kosky at the helm of the Komische Oper, with the complete triology being performed on a single day to launch the new season on 16 September - 12 hours from 11 am to 11 pm, with over 200 participating performers.

The Komische Oper describes how "Monteverdi's operas are rightly classed as the first masterpieces in the history of opera. Like a strand of operatic DNA, they contain within them everything that would come to shape the next 400 years of opera history to the present day. Using as a basis Monteverdi's musical material, which contains barely any indications for an actual orchestration, the Tashkent-born, internationally successful composer Elena Kats-Chernin has given the three operas a new and highly individual instrumentation."

"As Monteverdi did in his time, Elena Kats-Chernin makes her own exceedingly lively use of various traditions, with whose help she also manages to integrate into her style such popular musical influences as jazz, klezmer, tango, and ragtime. Thus her interpretations of Monteverdi's operas feature not only the tradi­tional instruments of a modern opera orchestra, but also exotic instruments from Eastern Europe, the Middle East, and West Africa."

Following the combined staging of the Monteverdi Trilogy on 16 September, the three individual operas - here titled as Orpheus, Odysseus and Poppea - enter the repertoire at the Komische Oper, with performances running through the autumn period and revivals in July 2013.

The Rage of Life, the chamber opera by Swiss playwright Igor Baauersima with music by Elena Kats-Chernin, receives a new production at the Stadttheater Bern next May, following a Flemish Opera staging that toured from Antwerp to Ghent, Rotterdam and Miskolc in 2010. The stagework examines the contemporary theme of how young people become alienated by the world, seeking an alternative life in an unknown environment.
> Más información sobre la obra: Orpheus
Photo: Bridget Elliott
> Buscar noticias
LISTADO DE DIRECCIONES
Regístrese para recibir actualizaciones de noticias y ofertas por correo electrónico
REGISTRARSE
PARTITURAS EN LÍNEA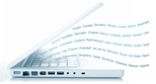 Explore nuestra biblioteca con más de 1000 copias de partituras en línea
VER PARTITURAS