Anna Clyne: European premiere of Night Ferry
(December 2012)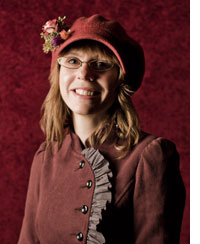 BBC Symphony Orchestra gives European premiere of new orchestral work by Anna Clyne at the Barbican on 11 January.
The European premiere of Night Ferry by Anna Clyne is given by the BBC Symphony Orchestra conducted by Andrew Litton on 11 January 2013 at the Barbican in London. Clyne, born in the UK in 1980 and now US resident, was appointed in 2011 to a composer residency with the Chicago Symphony Orchestra, who gave the premiere of Night Ferry in February under the baton of Riccardo Muti and toured the work to California.

Clyne describes the 20-minute orchestra piece as "music of voyages, from stormy darkness to enchanted worlds. It is music of the conjurer and setter of tides, the guide through the 'ungovernable and dangerous.' Exploring a winding path between explosive turbulent chaoticism and chamber lyricism, this piece weaves many threads of ideas and imagery." The title Night Ferry came from a passage in Seamus Heaney's Elegy for Robert Lowell:

"You were our Night Ferry
thudding in a big sea,
the whole craft ringing
with an armourer's music
the course set wilfully across
the ungovernable and dangerous"

Clyne continues: "In its essence, Night Ferry is a sonic portrait of voyages; voyages within nature and of physical, mental and emotional states. I decided to try a new process in creating this work—simultaneously painting the music, whilst writing it. On my wall, I taped seven large canvasses, side-by-side, horizontally, each divided into three sub-sections. This became my visual timeline for the duration of the music. In correlation to composing the music, I painted from left to right, moving forward through time. I painted a section then composed a section, and vice versa, intertwining the two in the creative process. The process of unravelling the music visually helped to spark ideas for musical motifs, development, orchestration, and, in particular, structure. Similarly, the music would also give direction to color, texture and form."

"…a swirling evocation of dark physical and mental seas…"
Chicago Sun-Times

"...beautiful, gorgeously dissonant, Straussian passages, but not the result of the transparent calculation, the customary loud-soft variation. Rather, everything in its logical, appealing place, carrying the listener along irresistibly..."
San Francisco Classical Voice

Night Ferry is the second in a sequence of works composed for the Chicago Symphony Orchestra, following Spangled Unicorn for the orchestral brass players. The third work, to be premiered in the CSO's MusicNOW contemporary music series on 25 February, is entitled As Sudden Shut for three sopranos and chamber ensemble. Clyne's new double violin concerto for Jennifer Koh and Jaime Laredo, Prince of Clouds, is touring with the four co-commissioning orchestras, the IRIS orchestra, the CSO, the Curtis Institute and the Los Angeles Chamber Orchestra. The first album of Clyne's music, entitled Blue Moth, was released on John Zorn's Tzadik label earlier this year.
> Más información sobre la obra: Night Ferry
Photo: Tod Rosenberg
> Buscar noticias
LISTADO DE DIRECCIONES
Regístrese para recibir actualizaciones de noticias y ofertas por correo electrónico
REGISTRARSE
PARTITURAS EN LÍNEA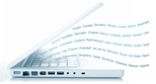 Explore nuestra biblioteca con más de 1000 copias de partituras en línea
VER PARTITURAS