Edgar Meyer joins Joshua Bell in Double Concerto
(September 2012)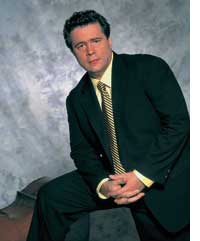 Joshua Bell and Edgar Meyer are touring a new Double Concerto for violin and double bass this season, the second commission Meyer has written for the duo.
Following its premiere at the Tanglewood Festival in July, performances of Edgar Meyer's new Double Concerto for violin and double bass followed at the Aspen Festival and the Hollywood Bowl with the Los Angeles Philharmonic, with Joshua Bell and the composer as soloists. Further dates are scheduled by the Nashville Symphony and Toronto Symphony next May and June. As Boston Classical Review described, "the attic-to-basement relationship between violin and bass as solo partners leaves an obvious gap that Meyer has filled skilfully…the soloists meet and bounce off each other".

"…a work that is light on its feet, as are its soloists. Bell and Meyer, students together in Indiana two decades ago, are old friends… Recurring melodic figures were the most engaging aspect of the concerto's three movements. The first proved contrapuntally sociable, the soloists in perky partnerships not only with each other but also with various solo instruments in the orchestra… The third flowed with an impressively seamless mix of bluegrassy funk and funky Indian rhythms. A rhythmically tricky light orchestral backup was meant to sound deceptively laid back. It did."
Los Angeles Times

Alongside his collaborations with Joshua Bell, Meyer's mixing of various roots music with classical has seen him create works with Yo-Yo Ma, Emanuel Ax and Hilary Hahn. February 2013 brings the first performances outside the USA of Meyer's 2006 Triple Concerto for himself, bluegrass mandolinist Béla Fleck and tabla player Zakir Hussain, with the India Symphony Orchestra in Mumbai and Muscat.
> Más información sobre la obra: Double Concerto
Photo: Jimmy Lenner Jr
> Buscar noticias
LISTADO DE DIRECCIONES
Regístrese para recibir actualizaciones de noticias y ofertas por correo electrónico
REGISTRARSE
PARTITURAS EN LÍNEA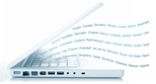 Explore nuestra biblioteca con más de 1000 copias de partituras en línea
VER PARTITURAS