Karl Jenkins: new Adiemus Colores recording on DG
(June 2013)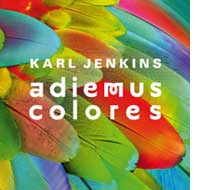 Adiemus Colores, Karl Jenkins's first recording on the Deutsche Grammophon label, sees him exploring the vibrancy and colour of Latin American music.
Karl Jenkins's Adiemus Colores, released on 8 July, is his first recording under his new contract with Deutsche Grammophon (DG 0289 479 1067 1). The new CD is now available on sale from all good music shops including The Shop at Boosey.com.
> Buy the Adiemus Colores CD

Adiemus Colores marks Karl Jenkins's return after ten years to the series that helped make his name – Adiemus: Songs of Sanctuary has sold over 1.5 million albums worldwide. The new disc includes the composer's first collaborations with tenor Rolando Villazón and classical guitarist Milos Karadaglic and shows Jenkins seeking inspiration from the sights, sounds, colours and rhythms of Latin American music:

"I have always been intrigued by the traditional music of Latin America. I initially came to its exotic and flamboyant world via recordings of Afro-Cuban jazz. Later I came to love the music of Antônio Carlos Jobim from Brazil and also Ástor Piazzolla from Argentina. When performing with jazz fusion band Nucleus, we shared the stage with Sérgio Mendes and Brasil '66 at the Royal Festival Hall in London, and I wrote some arrangements for Gilberto Gil when he first came to the UK. Later I produced and orchestrated some music by the Argentinian classical composer Carlos Guastavino for Dame Kiri Te Kanawa.

"Another South American spark that helped kindle the flame that became Adiemus Colores is the fascination that the people of Wales, myself included, have with the romance of Patagonia – that area occupying the southernmost tip of Argentina where there is a Welsh-speaking settlement, dating from 1865. In fact the Welsh word for this area, Y Wladfa, translates as 'The Colony'. Adiemus Colores is music of fantasy which happily embraces elements of South American culture."

As with the original Adiemus, Jenkins combines classical principles with the flavours of world and ethnic music supported by lively percussion. His choral writing does not employ texts or narrative, but adopts "an invented language with no meaning, a little like scat singing in jazz but more organised". Each movement is named in Spanish after a colour and explores the mood each evokes for the composer, embracing Brazilian samba, Argentinian tango and Spanish bolero.

Adiemus Colores is scored for choir and ensemble with soloists, with a complete duration of 75 minutes, and is now available for performance by choral groups. A vocal score is being published on sale in the late summer.

> Listen to audio clips from Adiemus Colores.

Future Jenkins plans include a new 40-minute choral Mass based on themes of healing and international performances of The Armed Man in 2014 to commemorate the centenary of the outbreak of World War I.
> Más información sobre la obra: Adiemus Colores
> Buscar noticias
LISTADO DE DIRECCIONES
Regístrese para recibir actualizaciones de noticias y ofertas por correo electrónico
REGISTRARSE
PARTITURAS EN LÍNEA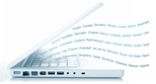 Explore nuestra biblioteca con más de 1000 copias de partituras en línea
VER PARTITURAS