Adams in Australia: new Saxophone Concerto premiere
(August 2013)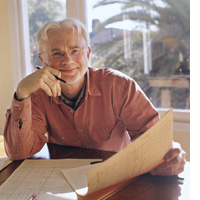 John Adams travels to Australia to conduct concerts with the Sydney and Melbourne Symphony Orchestras, including the premiere of his new Saxophone Concerto.
The new Saxophone Concerto by John Adams is unveiled by the composer as part of a sequence of Australian concerts he conducts in Sydney and Melbourne. Timothy McAllister is soloist in the new concerto, receiving its premiere on 22 August at the Sydney Opera House with the Sydney Symphony Orchestra. Concerts with the Melbourne Symphony follow with the orchestral work City Noir receiving its Australian premiere on 29 August. Both programmes also feature the first Australian performances of the Violin Concerto with Leila Josefowicz as soloist.

The Saxophone Concerto is commissioned by four orchestras across three continents: the Sydney Symphony Orchestra, St Louis Symphony, Baltimore Symphony and Orquestra Sinfonica Do Estado De São Paulo. Following his performances in Sydney (22/23 August), Timothy McAllister gives the first US performances with the Baltimore Symphony conducted by Marin Alsop (20-22 September) and with the St Louis Symphony and David Robertson (5/6 October).

John Adams describes in his programme note how he grew up "hearing the sound of the saxophone virtually every day — my father had played alto in swing bands during the 1930s and our family record collection was well stocked with albums by the great jazz masters — I never considered the saxophone an alien instrument. My 1987 opera Nixon in China is almost immediately recognizable by its sax quartet, which gives the orchestration its special timbre. I followed Nixon with another work, Fearful Symmetries, that also features a sax quartet in an even more salient role. In 2010 I composed City Noir, a jazz-inflected symphony that featured a fiendishly difficult solo part for alto sax, a trope indebted to the wild and skittish styles of the great bebop and post-bop artists such as Charlie Parker, Lennie Tristano and Eric Dolphy.

"Finding a sax soloist who could play in this style but who was sufficiently trained to be able to sit in the middle of a modern symphony orchestra was a difficult assignment. But fortunately I met Tim McAllister, who is quite likely the reigning master of the classical saxophone, an artist who while rigorously trained is also aware of the jazz tradition.

"I knew many great recordings from the jazz past that could form a basis for my compositional thinking, among them Focus, a 1961 album by Stan Getz for tenor sax and an orchestra of harp and strings arranged by Eddie Sauter. Although clearly a "studio" creation, this album featured writing for the strings that referred to Stravinsky, Bartók and Ravel. Another album, Charlie Parker and Strings, from 1950, although more conventional in format, nonetheless helped to set a scenario in my mind for way the alto sax could float and soar above an orchestra. Another album that I'd known since I was a teenager, New Bottle Old Wine, with Canonball Adderley and that greatest of all jazz arrangers, Gil Evans, remained in mind throughout the composing of the new concerto as a model to aspire to."

The 32-minute concerto is cast in two parts, a similar structure to that Adams adopts in his Violin Concerto and City Noir: a longer first part combining a fast movement with a slow, lyrical one is followed by a shorter second part, here described by the composer as "a species of funk-rondo with a fast, driving pulse".

Other Adams highlights in the coming months include The Gospel According to the Other Mary at the Ravinia Festival in Chicago conducted by Grant Gershon (7 September), the Russian premiere of the Violin Concerto with the MDR Symphony Orchestra and Kristjan Järvi visiting Yekaterinburg (10 October), the Brazilian premiere of the Doctor Atomic Symphony in São Paulo (7 November), and a performance of El Niño to close The Rest is Noise series at the Southbank Centre in London (14 December).
> Más información sobre la obra: Saxophone Concerto
Photo: Margaretta Mitchell
> Buscar noticias
LISTADO DE DIRECCIONES
Regístrese para recibir actualizaciones de noticias y ofertas por correo electrónico
REGISTRARSE
PARTITURAS EN LÍNEA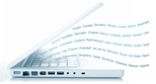 Explore nuestra biblioteca con más de 1000 copias de partituras en línea
VER PARTITURAS