White Light Festival Focuses on Michel van der Aa
(September 2013)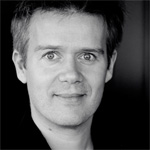 The Grawemeyer Award-winning composer sees a night fully dedicated to his works
Lincoln Center is devoting an entire night of the highly anticipated White Light Festival to Dutch composer Michel van der Aa, programming four of his works in a concert that will take place at the Grand Ballroom of the Manhattan Center on Monday, October 28. Cellist Kaori Yamagami gives the US premiere of the Grawemeyer Award-winning composition Up-close for solo cello, string ensemble, and film with the Orpheus Chamber Orchestra. Musicians from the International Contemporary Ensemble also perform on this concert: violinist David Bowlin performs Memo (for violin and portable cassette recorder), cellist Michael Nicolas performs Oog (for cello and tape), and pianist Jacob Greenberg performs Transit (for piano and video projection). After the concert, there will be a discussion with Michel van der Aa and WNYC radio personality John Schaefer.

Up-close will receive another performance at Walt Disney Concert Hall in Los Angeles on January 28 (part of the LA Phil's Green Umbrella series) and will feature cellist Johannes Moser and the LA Phil New Music Group conducted by Brad Lubman.

Click here to watch a teaser trailer for Up-close.

In addition to winning the Grawemeyer Award for Up-close, Michel van der Aa has also recently garnered attention as the second recipient of the Mauricio Kagel Music Prize. Awarded by the North Rhine-Westphalia Arts Foundation, the Mauricio Kagel Music Prize is given to internationally renowned musicians whose work, like Kagel's own, experiments with interdisciplinary concepts and techniques.

Van der Aa's recent 3D film opera Sunken Garden received rave reviews after productions in London and Amsterdam. To see what the critics said about these performances, click here.
Photo: Marco Borggreve
> Buscar noticias
LISTADO DE DIRECCIONES
Regístrese para recibir actualizaciones de noticias y ofertas por correo electrónico
REGISTRARSE
PARTITURAS EN LÍNEA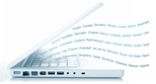 Explore nuestra biblioteca con más de 1000 copias de partituras en línea
VER PARTITURAS