Copland: Clarinet Concerto Receives New Printing
(October 2013)
Aaron Copland's compositions stretch across an expanse of genres, encompassing orchestral, chamber, solo, and theatrical works. Although he is attributed to having cultivated the iconic "American sound," Copland was known to break from his usual harmonic language, as is seen in works such as Connotations and Emblems, and would often transcribe works for different instrumentations and formats. As a result, his works have been performed by hosts of artists and ensembles eager to take on the challenge of presenting the composer from an alternate angle.

Boosey & Hawkes is proud to announce a new—more appropriately, "old"—version of Copland's Clarinet Concerto. A commission from Benny Goodman, the work was completed in 1948 and upon his receiving the score, Goodman said, "With a little editing, I know we will have a good piece." While running through the work, Copland agreed to alter the cadenza and ending to suit Goodman's concerns of register. After a number of delays, the first performance took place on November 6, 1950 as a radio broadcast by the NBC Symphony of the Air, with Fritz Reiner conducting.

The several changes made to suit Goodman in the fast movement have resulted in two versions of the Concerto—Copland's original and the published score with Goodman's requested changes. (Copland had made them somewhat grudgingly in deference to Goodman.) Clarinetists have taken sides on their preferences. The aim of this publication is to provide both versions in published form to be available for choice by performers and conductors: the published edition incorporating the changes requested by Goodman is presented along with the differences from the earlier 1948 manuscript version. For more information, click here.

Another recent addition to Boosey's catalogue is Copland's incidental music to Irwin Shaw's 1939 play, Quiet City, a drama about a man who renounces his beliefs and artistic aspirations—a version for the work's original instrumentation. Although the production was a flop, Copland's music lived on as a popular concert piece. Saxophonist Christopher Brellochs has recently created a concert adaptation in the original instrumentation: clarinet in B-flat (doubling bass clarinet), alto saxophone, trumpet in B-flat, and piano. Brellochs's adaptation includes all the musical material from the unpublished manuscript. The world premiere recording of this version was released on the Sono Luminus label and the score and parts are available for purchase.
Photo: John Ardoin
> Buscar noticias
LISTADO DE DIRECCIONES
Regístrese para recibir actualizaciones de noticias y ofertas por correo electrónico
REGISTRARSE
PARTITURAS EN LÍNEA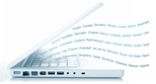 Explore nuestra biblioteca con más de 1000 copias de partituras en línea
VER PARTITURAS