Ned Rorem Turns 90
(October 2013)
Celebrations Abound for the Eminent Composer's 90th Birthday
Born October 23, 1923 in Richmond, Indiana, Ned Rorem has made his mark on the music world with compositions for a host of different genres and instrumentations. The composer celebrates his 90th birthday this year, and performers and institutions around the world are set to pay tribute to "the world's best composer of art songs" (Time Magazine). Below is a selection of events surrounding Rorem's milestone birthday.



The Institute for New Music at Northwestern University's Bienen School of Music pays tribute to Ned Rorem in a series of events that include concerts on October 10 and 11, as well as a roundtable discussion with composers Roshanne Etezady, David Ludwig, and Marcus Maroney. The opening concert of the celebration on October 10 includes on the program Letters from Paris, Recalling, Ariel, and Aftermath. The October 11 concert features Solemn Prelude, Four Prayers, Cries and Whispers, Picnic on the Marne, and Nine Episodes for Four Players. Faculty and guest performers include Donald Nally with the Bienen Contemporary/Early Vocal Ensemble, clarinetists Steven Cohen and J. Lawrie Bloom, saxophonist Timothy McAllister, flutist John Thorne, baritone W. Stephen Smith, trumpeter Robert Sullivan, pianists James Giles and Kathryn Goodson, and the Civitas Ensemble. Click here for details.



For Rorem's 90th birthday, Texas State University's 3rd Annual Art Song Symposium will honor the composer in a commemoration on October 17.



On October 18, Brooklyn's Bargemusic presents a full evening of Rorem works, featuring clarinetist Thomas Piercy, violinist Harumi Rhodes, and pianist Judith Olson. The concert will include performances of Four Colors for clarinet and piano, Picnic on the Marne for clarinet and piano, Remembering Tomorrow for piano solo, and End of Summer for clarinet, violin, and piano. In addition to these works, a portion of the program entitled "90 Notes for Ned" will feature the world premieres of several short works by William Coble, Daron Hagen, Jennifer Higdon, Eli Marshall, Russell Platt, Paul Anthony Romero, and Troy Peters, written for the occasion of Rorem's 90th birthday. Clarinetist Thomas Piercy will present another all-Rorem concert at New York's SPECTRUM on October 26.



On Rorem's birthday (October 23), two performances of his monumental song cycle Evidence of Things Not Seen will take place at the Curtis Institute of Music, where he is an emeritus faculty member, and at the London Song Festival, an event that will also feature a pre-performance talk by Opera Prelude Course Director Adriana Festeu. The Curtis Institute gives an additional performance of Evidence of Things Not Seen in Allentown, PA on November 8, part of "Curtis on Tour."



A new work by Ned Rorem, How Like a Winter for mezzo-soprano, double bass, and piano, will receive its world premiere at Amsterdam's Concertgebouw October 29. The performance will feature mezzo-soprano Christianne Stotijn, bassist Rick Stotijn, and pianist Joseph Breinl.



Taking place at New York's Church of St. Luke in the Fields on November 1, vocalist Phillip Cheah and Boosey's own Trudy Chan give an evening-length performance of songs by Ned Rorem. Works on the program include Clouds, I Strolled Across an Open Field, Look Down, Fair Moon, Love, Now Sleeps the Crimson Petal, O Do Not Love Too Long, Sometimes With One I Love, Three Calamus Poems, and Visits to St. Elizabeth's.



The New York Festival of Song celebrates Ned Rorem's birthday with a performance at the Kaufman Music Center's Merkin Concert Hall in Manhattan on November 5, entitled "Ned is Ninety." This concert will feature mezzo-soprano Kate Lindsey, baritone Andrew Garland, and pianists Steven Blier and Michael Barrett performing a selection of Rorem's songs, as well as works by Barber, Bernstein, Bowles, Britten, Chanler, Copland, Coward, Poulenc, and Thomson. Preview performances takes place November 1 (Providence, RI) and November 3 (Boston, MA). Click here for details.



About Ned Rorem

Words and music are inextricably linked for Ned Rorem (b. 1923). Time Magazine has called him "the world's best composer of art songs," yet his musical and literary ventures extend far beyond this specialized field. Winner of both the Pulitzer Prize for Music and a Grammy, Rorem has composed three symphonies, four piano concertos, and an array of other orchestral works; music for numerous combinations of chamber forces; ten operas; choral works of every description; ballets and other music for the theater; and literally hundreds of songs and cycles. He is the author of sixteen books, including five volumes of diaries and collections of lectures and criticism.

At age seventeen, Rorem entered the Music School of Northwestern University, and two years later received a scholarship to the Curtis Institute in Philadelphia. He studied composition under Bernard Wagenaar at Juilliard, where he earned both his Bachelor's and Master's degrees. He also studied on fellowship at the Berkshire Music Center in Tanglewood in the summers of 1946 and 1947.

Ned Rorem has been the recipient of a Fulbright Fellowship (1951), a Guggenheim Fellowship (1957), and an award from the National Institute of Arts and Letters (1968). In January 2000, he was elected President of the American Academy of Arts and Letters. He received the ASCAP-Deems Taylor Award in 1971 for his book Critical Affairs, A Composer's Journal, in 1975 for The Final Diary, and in 1992 for an article on American opera in Opera News. His orchestral suite Air Music won the 1976 Pulitzer Prize for Music. The Atlanta Symphony recording of String Symphony, Sunday Morning, and Eagles received a Grammy Award for Best Orchestral Recording in 1988. In 1998, he was chosen Composer of the Year by Musical America.

Among his many commissions for new works are those from the Ford Foundation (for Poems of Love and the Rain, 1962), the Lincoln Center Foundation (for Sun, 1965), the Koussevitzky Foundation (for Letters from Paris, 1966), the Atlanta Symphony (for the String Symphony, 1985), the Chicago Symphony (for Goodbye My Fancy, 1990), and from Carnegie Hall (for Spring Music, 1991). Rorem's most recent opera, Our Town, which he completed with librettist J.D. McClatchy, is a setting of the acclaimed Thornton Wilder play of the same name. It premiered at Indiana University's Jacobs School of Music in February 2006. Among the distinguished conductors who have performed his music are Leonard Bernstein, Kurt Masur, Zubin Mehta, Dimitri Mitropoulos, Eugene Ormandy, André Previn, Fritz Reiner, Leonard Slatkin, William Steinberg, and Leopold Stokowski.
Photo: Christian Steiner
> Buscar noticias
LISTADO DE DIRECCIONES
Regístrese para recibir actualizaciones de noticias y ofertas por correo electrónico
REGISTRARSE
PARTITURAS EN LÍNEA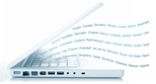 Explore nuestra biblioteca con más de 1000 copias de partituras en línea
VER PARTITURAS