David Horne: Daedalus in Flight premiere in Manchester
(October 2013)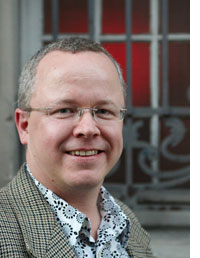 David Horne's new orchestral work, Daedalus in Flight, is premiered by the BBC Philharmonic at the New Music North West Festival.
The most recent orchestral work by composer David Horne, Daedalus in Flight, is premiered at the New Music North West Festival in Manchester on 29 October at 7.30 pm. The score was composed for the BBC Philharmonic which gives the first performance at the orchestra's studio in MediaCityUK in Salford Quays, conducted by Clark Rundell. The Scottish-born composer is resident in Manchester, with a postgraduate teaching position at the RNCM, and is highly active in the composing community throughout the North West region and beyond.

David Horne's remarkable ear for sonority and imaginative instrumentation is to the fore in the new work which he views as a successor to his orchestral work Submergence, premiered in 2007 by the BBC Symphony Orchestra. Whereas in the earlier score a melody battled to eventually emerge from the orchestral tutti, in the new work the kinetic energy continues unabated, reflecting its source in the Greek myth of Daedalus. This is the second Horne work to explore the theme of airbound escape, following his 3rd string quartet written for the Daedalus Quartet, Flight from the Labyrinth.

The composer writes: "Daedalus in Flight is written in one fast movement, lasting around eleven minutes. From the outset the music is characterised by continuous metamorphoses in timbre and texture, often punctuated by stabbing chords. In myth, Daedalus fashioned sets of wings with which he and his son Icarus could escape Minos of Crete; only Daedalus survived the flight. I didn't intend to compose explicitly descriptive music but while writing I was preoccupied with ideas of escape, flight and reflection. The resulting orchestral sweeps and plunges, combined with sudden dynamic shifts, were conscious attempts to evoke the sense of this imaginary aerial journey."

As an introduction to the week-long festival (26 October - 2 November) David Horne presents messages from all the participating composers - video shorts, audio snippets, personal messages etc - at the RNCM Lecture Theatre on 28 October at 2.30 pm.

> New Music North West

Last year brought the premiere of Horne's Virtuosic Instruments for large ensemble, written for the Royal Liverpool Philharmonic Orchestra's new music ensemble 10:10 and conductor Clark Rundell. This was the sixth in a series of works written across 15 years, forensically exploring ensemble instrumentation and the blending and fracturing of colours. The earlier works, all with 'Instruments' in the title, explore distinct characteristics: broken, blunt, disembodied, splintered and phantom.

For further information on David Horne's music visit www.boosey.com/horne.
> Más información sobre la obra: Daedalus in Flight
Photo: P Stirnweiss
> Buscar noticias
LISTADO DE DIRECCIONES
Regístrese para recibir actualizaciones de noticias y ofertas por correo electrónico
REGISTRARSE
PARTITURAS EN LÍNEA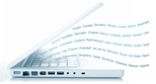 Explore nuestra biblioteca con más de 1000 copias de partituras en línea
VER PARTITURAS