David Del Tredici's Dum Dee Tweedle Premieres in Detroit
(November 2013)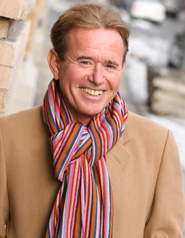 For decades, David Del Tredici has fostered an obsession with the works of English writer Lewis Carroll. His particular attention to Carroll's fictional character, Alice (and the associated Wonderland), has served to inspire the settings of compositions such as Pop-Pourri, An Alice Symphony, Adventures Underground, Vintage Alice, Final Alice, In Memory of a Summer (awarded the 1980 Pulitzer Prize for Music), Quaint Event, Happy Voices, All in a Golden Afternoon, Child Alice, and Haddocks' Eyes.

The eagerly awaited world premiere of the complete concert version of Del Tredici's opera, Dum Dee Tweedle, will take place November 30 – December 1 in Detroit with the Detroit Symphony Orchestra and Wayne State University Symphonic Chorus, conducted by Leonard Slatkin. These performances will feature soprano Hila Plitmann, mezzo-soprano Re'ut Ben-Ze'ev, tenor Scott Ramsay, baritone Michael Kelly, and Alexandra Silber as narrator.

Dum Dee Tweedle, a setting of Chapter Four ("Tweedledum and Tweedledee") from Carroll's Through the Looking Glass, comprises 10 scenes and a Finale. It is written for narrator, four solo voices (soprano, alto, tenor, bass), SATB chorus, and a large orchestra, and has a duration of approximately 80 minutes without intermission. Familiar characters such as the Walrus and the Carpenter, Tweedledum and Tweedledee, the Oysters, and, of course, Alice, all make appearances throughout the work. A perfect match between artistic voices, the farcical nature of Carroll's story complements the over-the-top approach of Del Tredici. As the composer states in his note on the work, "Dum Dee Tweedle is total nonsense. Don't look for a normal plot or a cast of characters consistently sung. Everything, opera-wise, is askew."

The opera's compositional life began in the early 1990s while Del Tredici was living in his new home in Long Island's Sag Harbor with his partner, Paul Arcomano. Two years after Mr. Arcomano's death in 1993, Del Tredici completed Dum Dee Tweedle and moved back to New York City. These performances come after recent extensive revisions to the work. Dum Dee Tweedle was underwritten by the Detroit Symphony Orchestra.

For more information on Dum Dee Tweedle, click here.

For more information on David Del Tredici, click here.

For more information on the upcoming performances of Dum Dee Tweedle, click here.


Paula Court
> Buscar noticias
LISTADO DE DIRECCIONES
Regístrese para recibir actualizaciones de noticias y ofertas por correo electrónico
REGISTRARSE
PARTITURAS EN LÍNEA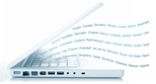 Explore nuestra biblioteca con más de 1000 copias de partituras en línea
VER PARTITURAS