21c Liederabend, op. 3 Features Boosey & Hawkes Composers
(November 2013)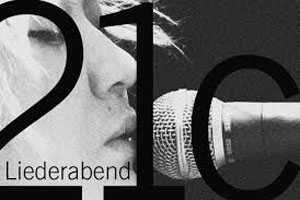 Works by Michel van der Aa, Anna Clyne, Tod Machover, and Olga Neuwirth
On November 22 and 23, the 2013 Next Wave Festival at the Brooklyn Academy of Music (BAM) will present 21c Liederabend, op. 3, a two-day event highlighting a selection of contemporary works from international and New York-based composers. The third incarnation of 21c Liederabend, co-commissioned and co-produced by Beth Morrison Projects and VisionIntoArt, pairs video artists and lighting designers with new music ensemble NOVUS NY, the Choir of Trinity Wall Street, and a range of soloists.

The program on Friday, November 22 features "Miranda's Aria" from Tod Machover's Death and the Powers. Soprano Sara Heaton sings the role of Miranda and Ted Hearne conducts. Death and the Powers, a one-act opera, focuses on the desire to extend the limits of consciousness beyond the physical self. Machover's use of technology—including robots—complements the very themes present in the work. Death and the Powers was a finalist for the 2012 Pulitzer Prize for Music. (Click here to see Tod Machover discuss Death and the Powers.)

Saturday, November 23 features Anna Clyne's The Lost Thought from her ongoing musical project As Sudden Shut, a series of songs set to the poems of Emily Dickinson. This Festival commission will be performed by Trio Mediæval with conductor Julian Wachner. Another setting from As Sudden Shut, Postponeless Creature, will be premiered at the Chicago Symphony Orchestra's MusicNOW series on February 3, 2014.

In addition, "Ilana's Dream" from Michel van der Aa's After Life will feature sopranos Marnie Breckenridge and Maeve Hoglund with Julian Wachner conducting. After Life, based on the film of the same name by Hirokazu Koreeda, is a one-act opera that combines live action, film, live music, and electronic sounds. The opera explores the idea of passing from the now to the afterlife, searching for the one defining moment of an individual's existence. After Life was one of the prize winners of Music Theatre NOW 2008. (Click here to watch an interview with Michel van der Aa about After Life.)

Closing the concert will be excerpts from Olga Neuwirth's Hommage à Klaus Nomi performed by tenor Timur Bekbosunov.



Click here for the complete program to 21c Liederabend, op. 3.


Photo: Courtesy of BAM
> Buscar noticias
LISTADO DE DIRECCIONES
Regístrese para recibir actualizaciones de noticias y ofertas por correo electrónico
REGISTRARSE
PARTITURAS EN LÍNEA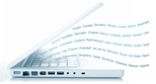 Explore nuestra biblioteca con más de 1000 copias de partituras en línea
VER PARTITURAS