Fine and Panufnik Celebrate Centenaries in 2014
(December 2013)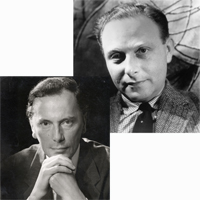 Next year, two twentieth-century masters get the spotlight
Anniversaries are opportunities: opportunities to reflect, opportunities to analyze. As has been seen during the 100th birthday celebrations of Benjamin Britten and the centenary of Igor Stravinsky's The Rite of Spring, the potential to raise awareness about a composer or piece of music is great and can encompass multiple seasons of programming. In 2014, we celebrate the 100th birthday of Irving Fine. We asked Nicholas Brown, Music Director and Founder of the Irving Fine Society and Music Specialist at the Library of Congress, to share his thoughts and some performance highlights as we look forward to Fine's centenary.



Reflections on Irving Fine

"Though American composer Irving Fine (1914-1962) touched many lives as a music educator, his greatest legacy is his music. As a member of the 'Boston Group,' along with Arthur Berger, Leonard Bernstein, Aaron Copland, Lukas Foss, and Harold Shapero, Fine's works are quintessential representations of the American neo-classical sound. His compositions, ranging from the popular choral sets, Alice in Wonderland Songs (1 & 2), to the Partita for Wind Quintet and dodecaphonic String Quartet, are identified with one of the pinnacle eras of art music in twentieth-century America. Fine's 99th birthday and the start to a year of centennial commemorations will be celebrated this December 7th when Orpheus Chamber Orchestra performs Fine's Serious Song, A Lament for String Orchestra at Carnegie Hall. Highlights of the Fine centennial include performances by the Boston Symphony Chamber Players and Music from Copland House, presentations by The Irving Fine Society, as well as a week-long Irving Fine Centennial Festival at the Library of Congress, that features a commission by Jefferson Friedman, the Chiara Quartet and pianist Simone Dinnerstein. The upcoming centennial offers a great opportunity for those of us who love Fine's music to connect new audiences and musicians to his oeuvre."

For more information about the Fine centennial, visit www.irvingfinesoc.org.

In addition, the centenary of Polish composer Andrzej Panufnik will also be celebrated throughout 2014. A master of the symphonic form—producing 10 during his lifetime—Panufnik has been championed by some of the most high-profile artists of the 20th century, including Sir Georg Solti, Leopold Stokowski, Yehudi Menuhin, and Seiji Ozawa, with many works, such as Sinfonia Elegiaca, Symphony No. 10, and the Violin Concerto, having been written for his closest friends and colleagues.

Centenary highlights include performances across Europe and the Americas by the London Symphony Orchestra, Royal Liverpool Philharmonic, Warsaw Philharmonic, Krakow Philharmonic Orchestra, National Polish Radio Symphony Orchestra, Staatsorchester Rheinische Philharmonie, Nottingham Symphony Orchestra, São Paulo Symphony Orchestra, Melos Sinfonia, Brodsky Quartet, Tippett Quartet, and Silesian String Quartet, among others.

As a special lecture event in Los Angeles, the Polish Music Center at the University of Southern California will feature Panufnik's widow, Camilla, in a talk on her late husband's life and music.

Click here for more news about performances and recordings occurring during Panufnik's centenary.

More events will be popping up throughout 2014; please visit www.panufnik.com/100 for detailed information on the centenary and a full listing of events.
Photo: Andrzej Panufnik - Angus McBean; Irving Fine - Harold Shapero
> Buscar noticias
LISTADO DE DIRECCIONES
Regístrese para recibir actualizaciones de noticias y ofertas por correo electrónico
REGISTRARSE
PARTITURAS EN LÍNEA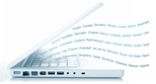 Explore nuestra biblioteca con más de 1000 copias de partituras en línea
VER PARTITURAS