Boosey & Hawkes at the Movies
(December 2013)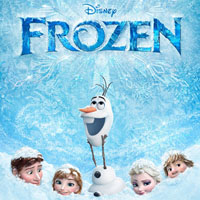 Disney's Frozen features music from the B&H catalogue
Boosey & Hawkes is no stranger to the film industry. Works by a number of composers in the B&H catalogue have popped up in nearly every genre, from Hollywood blockbusters to independent films. As is seen in countless cinematic masterpieces, classical music takes an important and distinguished role, adding an element that cannot be matched or replicated. Boosey & Hawkes provides some of the great music you may have heard at the movie theater recently…

The latest representation of the B&H catalogue in the movie industry is the use of Frode Fjellheim's Vuelie in Disney's new animated feature, Frozen. The piece opens the film with the titular Christmas hymn, combining the melody with the traditional yoik, a Sami singing style. Vuelie uses material derived from Fjellheim's Eatnemen Vuelie for children's choir or women's choir (SSAA), synthesizer, percussion, and solo medium voice.

Disney's Frozen isn't the only recent film that highlight's the B&H catalogue; several others have prominent featured works by 20th- and 21st-century masters, as well. The Artist (2011)—winner of five Academy Awards including Best Picture, starring Jean Dujardin, Bérénice Bejo, John Goodman, and James Cromwell, features music from Alberto Ginastera's Estancia; The Hunger Games (2012), starring Jennifer Lawrence, Liam Hemsworth, and Woody Harrelson, features Steve Reich's Three Movements for Orchestra during the dramatic "cornucopia" sequence; and To the Wonder (2012), starring Ben Affleck, Olga Kurylenko, Rachel McAdams, and Javier Bardem, features Rautavaara's Cantus Arcticus, Gorecki's Symphony No. 3 "Symphony of Sorrowful Songs," and Rachmaninoff's Isle of the Dead.

In addition, the Italian film I Am Love (2009), starring Tilda Swinton, prominently features the music of John Adams: works such as Fearful Symmetries and Century Rolls, among others. The recent Wes Anderson film Moonrise Kingdom (2012), featuring an ensemble cast with stars such as Bill Murray and Bruce Willis, makes heavy use of the music of Benjamin Britten. A host of the composer's works fill out the soundtrack: The Young Person's Guide to the Orchestra, Noye's Fludde, and A Midsummer Night's Dream, to name a few.

An upcoming film, The World Made Straight (2013), after the 2006 novel of the same name by Ron Rash, starring Minka Kelly and Haley Joel Osment, features Aaron Copland's Appalachian Spring in its soundtrack. The film takes place in a rural Appalachian community that suffers the scars of a legacy stemming from slaughter during the American Civil War.
> Buscar noticias
LISTADO DE DIRECCIONES
Regístrese para recibir actualizaciones de noticias y ofertas por correo electrónico
REGISTRARSE
PARTITURAS EN LÍNEA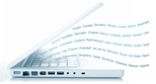 Explore nuestra biblioteca con más de 1000 copias de partituras en línea
VER PARTITURAS