The Death of Klinghoffer at Long Beach Opera
(February 2014)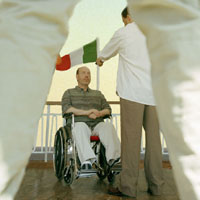 John Adams's two-act opera heads to the West Coast
Arriving on the scene in 1991, John Adams's second opera, The Death of Klinghoffer, made waves both in and outside the opera world. A telling of the 1985 hijacking of the cruise liner Achille Lauro by members of the Palestine Liberation Front, Adams explored a controversial event that captivated the attention of the world through the lenses of multiple perspectives. In 2011, 20 years after its premiere, Opera Theatre of St. Louis garnered great acclaim in its own production, engaging the community in a conversation that rekindled dialogue and debate. Now in the first US performances since that production, The Death of Klinghoffer will be presented by Long Beach Opera (a production that is part of the Los Angeles Philharmonic's Minimalist Jukebox Festival).

Featuring a libretto by Alice Goodman, The Death of Klinghoffer examines the role of Leon Klinghoffer, a handicapped Jewish American—the only person to have been killed during the hijacking of the Achille Lauro. While celebrating his 36th wedding anniversary with his wife Marilyn, four Palestinian terrorists board the ship, demanding the release of 50 Palestinians from Israeli prisons. Through a turbulent succession of events, Leon Klinghoffer is shot and thrown overboard, with hostilities ending as the terrorists leave the Achille Lauro at Port Said.

In Adams's memoir, Hallelujah Junction, he recounts the inception of the work: "I knew that this subject would inevitably be a hot potato and likely draw us into any number of heated controversies with all sides of the Middle East conflict. But I found myself instantly drawn to the story, principally because the murder of this man, Leon Klinghoffer, possessed a strange, almost biblical feeling. On the one hand, having come to our attention through the strident medium of television, it had the nervous, highly charged immediacy of a fast-moving media event. On the other, the man's murder, played out against a background of impassioned claims of Jews and Palestinians alike, touched a nerve that went deep into the body politic of our lives as comfortable, self-satisfied Americans."

Conducted by LBO Artistic and General Director Andreas Mitisek and directed by James Robinson, The Death of Klinghoffer will be performed on March 16 and 22 at the Terrace Theater in Long Beach, California. The production stars Robin Buck, Suzan Hanson, Roberto Perlas Gomez, Lee Gregory, Alex Richardson, Peabody Southwell, Jason Switzer, and Danielle Marcelle Bond.

Click here for more information and to purchase tickets.
Photo: Joshua Paul
> Buscar noticias
LISTADO DE DIRECCIONES
Regístrese para recibir actualizaciones de noticias y ofertas por correo electrónico
REGISTRARSE
PARTITURAS EN LÍNEA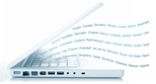 Explore nuestra biblioteca con más de 1000 copias de partituras en línea
VER PARTITURAS