John Adams: Absolute Jest travels, operas in France
(February 2014)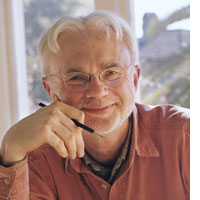 Absolute Jest, John Adams's Beethoven-inspired work for string quartet and orchestra, is travelling widely, while the French stage premieres of Doctor Atomic and A Flowering Tree are in Strasbourg and Paris.
The next few months see John Adams's Absolute Jest travelling widely with 13 performances in 7 countries. Premiered in 2012, the score for string quartet and orchestra is inspired by late Beethoven scherzos. The composer describes how he'd been "a huge fan of the late Beethoven string quartets. Most people know of them as rather heavy music, full of gravitas, but there are scherzos which are as light, powerful and energetic as the slow movements are deep and lyrical. I took fragments of these scherzos and wove them together into a 25-minute high energy scherzo."

The Australian Quartet joins the Sydney Symphony Orchestra for the Australian premiere of Absolute Jest at the Sydney Opera House to usher in David Robertson's tenure as the orchestra's Chief Conductor and Artistic Director (12 February). The Estonian premiere features the YXUS Quartet and the Estonian National Symphony Orchestra conducted by Olari Elts in Tallinn (14 February). Adams is featured composer in the Carta Blanca festival in Madrid including Absolute Jest with the Attacca Quartet and the Spanish National Orchestra at the Auditorio Nacional (21-23 February).

In March the St Lawrence String Quartet, for whom the work was written, gives the Canadian premiere as part of the Toronto Symphony Orchestra's New Creations Festival, conducted by the composer (7 March). The St Lawrence String Quartet then tours Absolute Jest to Europe with the work's commissioners the San Francisco Symphony under Michael Tilson Thomas including Birmingham (14 March), the Royal Festival Hall in London (15 March) and the French premiere at the Salle Pleyel in Paris (17 March). The Helsinki Philharmonic Orchestra gives the Finnish premiere of Absolute Jest with the Meta4 String Quartet conducted by Olari Elts (19/20 March).

May sees the first French stagings of two Adams operas, Doctor Atomic and A Flowering Tree. The Opéra National du Rhin presents a new production of Doctor Atomic by Lucinda Childs with Dietrich Henschel as the conflicted nuclear physicist J Robert Oppenheimer. The staging is conducted by Patrick Davin, with performances in Strasbourg (2/4/6/9 May) and Mulhouse (17 May). The Théâtre du Châtelet in Paris presents a new production of A Flowering Tree, in which Adams blends The Magic Flute with Indian mythology. This first French staging by Vishal Bhardwaj is conducted by Jean-Yves Ossonce (5/7/9/11/13 May).

The first recording of Adams's The Gospel According to the Other Mary, featuring the Los Angeles Philharmonic Orchestra and LA Master Chorale conducted by Gustavo Dudamel, is due for release in March by Deutsche Grammophon.
> Más información sobre la obra: Absolute Jest
Photo: Margaretta Mitchell
> Buscar noticias
LISTADO DE DIRECCIONES
Regístrese para recibir actualizaciones de noticias y ofertas por correo electrónico
REGISTRARSE
PARTITURAS EN LÍNEA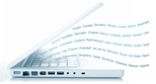 Explore nuestra biblioteca con más de 1000 copias de partituras en línea
VER PARTITURAS