Sebastian Currier: 2014 Springs Ahead With Premieres and Performances
(March 2014)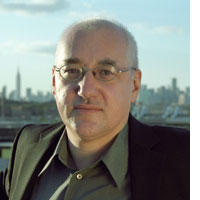 Parallel Worlds and Artificial Memory to premiere in March and April
2014 has been a busy year for Sebastian Currier and it shows no sign of slowing down. Currier's "rapturously beautiful" (New York Times) violin concerto, Time Machines, commissioned by Anne-Sophie Mutter, saw its Kennedy Center debut by Ms. Mutter and the National Symphony Orchestra under the baton of Cristian Macelaru in February and more premieres and performances abound this spring.

On Thursday, March 20, the venerable Chamber Music Society of Lincoln Center will give the world premiere of Parallel Worlds for flute and string quartet at the Phoenix Chamber Music Society in Paradise Valley, Arizona. The work is a study on the kindred yet distinct sound worlds of strings and winds and what happens when flute and strings take on one another's sonic capabilities. The result is Parallel Worlds.

Currier describes his approach to this question of parallel worlds as such:

"When thinking about how to incorporate flute within the context of a string quartet I was struck by just how different a flute is than a string instrument. I mean this beyond the obvious facts of construction and sound production. Both instrument groups are designed to play similar material, articulate in analogous ways, even express similar things, yet they seem to occupy different worlds. Parallel Worlds. This made me think of transcription: when transferring material between two instruments, is a literal, note-for-note correspondence the closest relation or do other less literal transformations better capture the essence of a passage on one instrument or another? I'm sure there are many valid answers to this question, but for my piece, the answer was that to try to have literal correspondence was to lose some of the essence."

After the world premiere of Parallel Worlds, the work will tour with the Chamber Music Society of Lincoln Center to La Jolla Music Society, where it will have its West Coast premiere, and back to the East Coast for the New York premiere at Alice Tully Hall on Thursday, April 17. CMS will also perform the work at Vancouver's Friends of Chamber Music and the Boston Symphony Chamber Players will give a performance at the New England Conservatory's Jordan Hall.

Click here for a complete listing of performances.

Currier's Artificial Memory, commissioned by and written for the groundbreaking Paul Dresher Ensemble, will see its world premiere at the ODC Theater in San Francisco, CA on Friday, April 18. Exploring the interconnections between music, language, and meaning, Artificial Memory dives into the blurry area where sounds turn into words, and taking the idea one step further, asks what happens when these words inspire more sounds.

According to Currier, "words are, for the most part, arbitrary sounds or 'signs' that by convention come to represent a multitude of objects, ideas, and actions. In Artificial Memory, this process is continued: a sound evokes a meaning, and then in turn the meaning evokes another sound. The words never form sentences or phrases, but are organized taxonomically."
Photo: Jeffrey Herman
> Buscar noticias
LISTADO DE DIRECCIONES
Regístrese para recibir actualizaciones de noticias y ofertas por correo electrónico
REGISTRARSE
PARTITURAS EN LÍNEA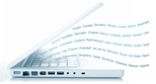 Explore nuestra biblioteca con más de 1000 copias de partituras en línea
VER PARTITURAS