Elena Kats-Chernin Puts the Saxophone on Display
(May 2014)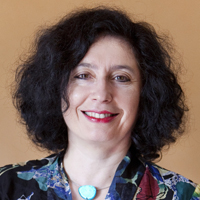 The composer's new work for saxophone quartet and orchestra, Five Chapters, will be premiered this month
The saxophone world has been getting some good attention lately. New works for saxophone and saxophone ensemble by world-renowned composers such as John Adams and Steven Mackey have been welcome appearances on programs. Elena Kats-Chernin's work, Five Chapters for saxophone quartet and orchestra, is the latest addition to this burgeoning genre of compositions. Five Chapters will receive its world premiere on May 22 by the Raschèr Saxophone Quartet featuring Alexander Mayer and the Sinfonietta de Lausanne at the Salle Métropole in Lausanne, Switzerland.

Five Chapters was commissioned by the Sinfonietta de Lausanne, the Västerås Sinfonietta, and the Swedish Chamber Orchestra. The work is approximately 20 minutes in duration.

About Five Chapters
The Five Chapters present a personal account of momentary events. They diverge in outlook and direction, but are intertwined through melodic ties and elastic material.

Chapter 1 begins with solo soprano saxophone introducing the first theme of the movement. As all the instruments combine, the motives fluctuate between enigma and urgency, often irregular and sometimes impatient. The four saxophones unite at the apex to restate the initial melody. There is always a sense of pulsing movement and gathering intensity.

Chapter 2 commences with a steady flow of time passing in pizzicato strings. The saxophones take up the lyrical line—first one soloist, then another. The motion increases and shapes towards a larger emotional surrounding. Layers are added and taken away, each representing a part of a story.

Chapter 3 is characterized by chatter, gatherings and activity. The divided forces blend as one sound machine. The music streams ahead, accented and speckled, velocity always on its mind.

Chapter 4 is the most sparse of the five. It suggests a frozen riddle entangled in a network of secrets. It features the use of a single chord for an extended period. A solitary melody is allowed to enter, shifting the elements further.

In Chapter 5, the four saxophones join forces in vigorous and spiraling material. The movement is punctuated by angular syncopation and flickering solo flashes amidst a strong beat and motoric sentiment. Cells weave in and around the pulse whilst short cadenza-like bursts add fuel to the swift momentum.

—Elena Kats-Chernin

Click here for more information about Elena Kats-Chernin.
Photo: Bridget Elliot
> Buscar noticias
LISTADO DE DIRECCIONES
Regístrese para recibir actualizaciones de noticias y ofertas por correo electrónico
REGISTRARSE
PARTITURAS EN LÍNEA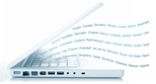 Explore nuestra biblioteca con más de 1000 copias de partituras en línea
VER PARTITURAS