John Adams: The Nixon Tapes - new suites from the opera
(October 1998)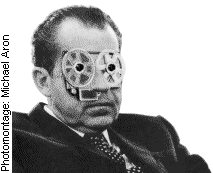 John Adams's opera Nixon in China remains his most famous and celebrated work and its bracing collision of minimalism, realpolitik and acute psychological insight is now infiltrating the concert hall. The London Symphony Orchestra's performance in January, conducted by Kent Nagano to a capacity audience at the Barbican, elicited an ecstatic audience response and had the critics reaching for superlatives: "a masterpiece" (The Daily Telegraph), "one of the greatest operas of the late 20th century" (The Independent), "exhilarating" (The Times), "thrilling" (The Guardian).



To make Nixon in China more readily available to concert audiences, the composer has fashioned three suites, The Nixon Tapes, which contain excerpts from the opera. Version 1 includes such highlights as the landing of the presidential plane, Nixon's News aria, the complete banquet scene, Pat Nixon's aria This is Prophetic, and Madame Mao's show-stopping aria I am the Wife of Mao Tse-Tung. Version II follows a similar format, but omits Madame Mao. Version III, without chorus, combines three highpoints from Acts I and II together with Act III in its entirety. The Nixon Tapes was first performed at the Aspen Festival in July 1999 with the composer conducting.

Recent works by Adams, such as the clarinet concerto Gnarly Buttons, continue to travel widely. Premiered in October 1996, the concerto has already been programmed by 15 ensembles, and a recording with Michael Collins as soloist and the London Sinfonietta under the composer's direction is now available on Nonesuch (7559 79464). The solo part revels in the popular music idioms absorbed when Adams was a young clarinettist, and the mood of the score ranges widely from the quirky humour in the central hoe-down, including an appearance by a sampled mad cow, to the final movement where a simple song grows gnarled as it is transformed through dark emotional territory.

Proving equally popular is the piano concerto Century Rolls, written for Emanuel Ax, which has received performances from the Cleveland Orchestra under Christoph von Dohnanyi and the Royal Concertgebouw Orchestra under the composer, and has been programmed by eight further orchestras in coming seasons, including the Gothenburg, London and Chicago Symphony Orchestras, the San Francisco Symphony, the Philadelphia Orchestra and the Orchestre de Paris.

The newest work by Adams is Hallelujah Junction, scored for that most archetypal, compact and effective of minimalist ensembles, the piano duet. Its title is that of a truck stop on the California/Nevada border, not far from where the composer has a small mountain cabin. Short, highly rhythmic units form the junction between the interlocking piano parts, as the material bounces back and forth in tightly phased sequences. Hallelujah Junction was premiered by Gloria Cheng-Cochran and Grant Gershon at the Getty Center in Los Angeles in April, and has since been played in Aspen and Montpellier, with the UK premiere scheduled for the Huddersfield Festival on 29 November.
> Más información sobre la obra: Nixon in China
> Buscar noticias
LISTADO DE DIRECCIONES
Regístrese para recibir actualizaciones de noticias y ofertas por correo electrónico
REGISTRARSE
PARTITURAS EN LÍNEA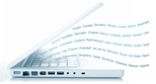 Explore nuestra biblioteca con más de 1000 copias de partituras en línea
VER PARTITURAS