New choreography of Britten's Prince of the Pagodas in Japan
(October 2011)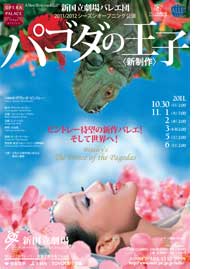 Benjamin Britten's only ballet, The Prince of the Pagodas, travels back to its roots in the Far East this autumn in a new choreography by David Bintley in Tokyo (30 October - 6 November).
A new choreography of Benjamin Britten's Prince of the Pagodas by David Bintley, the ballet's Japanese premiere, is unveiled on 30 October at the New National Theatre in Tokyo with Paul Murphy conducting the Tokyo Philharmonic Orchestra. The staging is a co-production with Birmingham Royal Ballet, who will present the ballet in the UK in January/ February 2014 as one of the closing highlights of the Britten centenary (2013).

David Bintley's choreography of The Prince of the Pagodas will be the third the ballet has received. The three-act work was first created by John Cranko for the Royal Ballet in London in 1957, and was newly choreographed by Kenneth MacMillan in 1989, emphasising the narrative elements of Princess Rose's journey to Pagoda Land, searching for her long-lost brother transformed into a golden salamander. MacMillan created the lead role for the 20-year-old Darcey Bussell, launching her career, and the production did much to revive interest in Britten's colourful score. The MacMillan choreography is revived by the Royal Ballet in London in June 2012.

The new Bintley version combines an updated plot with all-new choreography, drawing inspiration from the visual world of Japanese ukiyo-e paintings by Kuniyoshi and the gestural language of Noh theatre to complement Britten's Balinese gamelan soundworld. David Bintley has been considering a new version of The Prince of the Pagodas for more than 30 years, prompted by a suggestion from Dame Ninette de Valois. As director of both National Ballet of Japan and Birmingham Royal Ballet he is realising a dream of creating "a fusion of British and Japanese culture and mythologies".

Other plans for worldwide celebrations of Britten's centenary in 2013 are gathering momentum. In the operatic sphere, far-flung territories are planning first Britten stagings, including South America, China, Russia, Israel, Japan and New Zealand. Repertoire is extending beyond Peter Grimes, Billy Budd and The Turn of the Screw, to rarer operas such as Gloriana. Please let us know of your centenary plans by contacting composers.uk@boosey.com.

The Britten-Pears Foundation has announced that plans are approved for a new purpose-built archive centre in the grounds of The Red House in Aldeburgh, where the composer lived and worked. The landmark building by architects Stanton Williams will enable the collection to be housed in a single location for the first time. The building project will commence on 22 November, Britten's birthday, and is due to open in the centenary year.

> Más información sobre la obra: The Prince of the Pagodas
> Buscar noticias
LISTADO DE DIRECCIONES
Regístrese para recibir actualizaciones de noticias y ofertas por correo electrónico
REGISTRARSE
PARTITURAS EN LÍNEA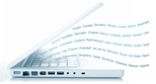 Explore nuestra biblioteca con más de 1000 copias de partituras en línea
VER PARTITURAS