Detlev Glanert: U.S. Premieres of Two Orchestral Works
(November 2011)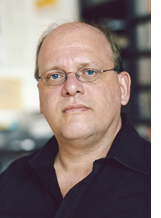 San Antonio Symphony Presents Four Preludes and Serious Songs and National Symphony Orchestra Presents Shoreless River
Two orchestral pieces by Detlev Glanert, recognized as one of the leading German composers of his generation for his modern touches on Romantic style works, will receive their first U.S. performances in the coming months. The San Antonio Symphony presents the premiere American performance of Four Preludes and Serious Songs, his re-interpretation of a Brahms work for voice and orchestra, November 11-12, 2011 with conductor Sebastian Lang-Lessing and bass-baritone Morgan Smith. The National Symphony Orchestra co-commissioned Glanert's mysterious and atmospheric tone poem Shoreless River and gives its U.S. premiere January 19-21, 2012 with conductor James Gaffigan.

In Four Preludes and Serious Songs (2004-2005), Glanert takes on Brahms's Four Serious Songs (op. 121) by re-orchestrating the original work and adding his own musical introductions. The resulting creation for bass-baritone and orchestra becomes a hybrid between Brahms's Romantic style and that of the modernist Glanert. The composer notes: "Nearly all the material in the Preludes comes from Brahms and I tried to use it and transform it like a stylistic muscle, so that the music starts in his world, is sliding slowly into our world, and then falling back again." Four Preludes and Serious Songs premiered in 2005, and received critical acclaim from its initial performances. In 2006, The Guardian commented: "Glanert not only orchestrates Brahms's songs but expands on them, adding an introduction and linking interludes. In the hands of a more egotistical composer this would be disastrous, but Glanert shows both affection and respect… the joins between his music and Brahms's are seamless…the end result is intensely moving."

The title for Shoreless River (2008) is linked to a trilogy of works by the German playwright and novelist Hans Henny Jahnn. Glanert has created a dark and ominous sonic landscape in this tone poem for large orchestra, which was eventually worked into his opera The Wooden Ship (2008-10). At the U.K premiere of Shoreless River in 2009 at the BBC Proms, The Times (UK) noted: "Water — its tides, its undercurrents and its mutability — shapes Glanert's imagination and the textural variants of his exquisitely written evocation." The National Symphony Orchestra is a co-commissioner of the orchestral piece along with Germany's WDR-Cologne, the Royal Concertgebouw Orchestra in Amsterdam, and the BBC for the BBC Proms in London.

Looking ahead, Glanert continues his work composing operas with his latest creation, Solaris (2010-2012), premiering at the Bregenz Festival in July 2012. His opera Caligula (2004-2006), based on the play by Albert Camus, will be performed for the first time in the U.K. by the English National Opera in May 2012. Additionally, the Royal Concertgebouw Orchestra presents the Dutch premiere of his orchestral piece Insomnium (2009-2010) on December 15, 2011.

> For more information on Detlev Glanert, click here.
> For more information about and tickets to the San Antonio Symphony performances of Four Preludes and Serious Songs, click here.
> For more information about and tickets to the National Symphony Orchestra performances of Shoreless River, click here.
Photo credit: Farbe Iko Freese
> Buscar noticias
LISTADO DE DIRECCIONES
Regístrese para recibir actualizaciones de noticias y ofertas por correo electrónico
REGISTRARSE
PARTITURAS EN LÍNEA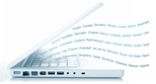 Explore nuestra biblioteca con más de 1000 copias de partituras en línea
VER PARTITURAS