Steven Mackey: Beautiful Passing reviewed in Los Angeles
(September 2011)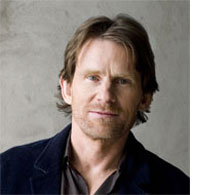 Steven Mackey's violin concerto for Leila Josefowicz, Beautiful Passing, is travelling widely including an acclaimed performance in Los Angeles in May conducted by Gustavo Dudamel.
The emotional depth of Steven Mackey's violin concerto for Leila Josefowicz, Beautiful Passing, has been moving audiences on both sides of the Atlantic since its first performances in 2008 by the BBC Philharmonic and St Louis Symphony. Its Dutch premiere by the Radio Kamer Filharmonie followed last year (with Anthony Marwood as soloist), Gustavo Dudamel conducted the Los Angeles Philharmonic in performances in May, and the National Symphony Orchestra in Washington under Hannu Lintu performs the concerto in January, all with Josefowicz.

In Los Angeles the Mackey concerto was paired with Brahms's German Requiem, both works offering an intense response to the death of the composer's mother. The Los Angeles Times noted how "in an effort to cheat tragedy, both composers searched long, hard and deep for comfort. And both wrote scores that did much to bolster their reputation for gravitas." Mackey's creative life spans activities as seemingly diverse as electric guitarist, pop improviser and composition professor at Princeton and the writer observed how "Beautiful Passing is the piece in which he puts it all convincingly together…"

"The title comes from Mackey's mother's last request to her son: "Please tell everyone I had a beautiful passing"… Mackey's concerto has the quality of blowing up the small things in life while grappling with the grave ones of existence and consciousness. The concerto starts with the violin holding a serene A for several measures, while the percussion aggressively and vainly attempts to interrupt… Josefowicz grows ever more startlingly intense. The higher purpose (and higher pitches) of her slow moving melody remains oblivious to clamor. She seduces the orchestra…

"This is fresh, rapturous violin writing... A stunning cadenza in the middle is the turning point… full of swirling harmonics, as if played by an electric guitar transformed by a choir of particularly musical angels into something heavenly. After that, violin and orchestra dance together… Josefowicz's performance was spellbinding."
Los Angeles Times

Turning from the end of life to a child's first faltering steps, Mackey's new piano concerto, Stumble to Grace, was premiered in September by Orli Shaham and the St Louis Symphony conducted by David Robertson. Future performances are planned by co-commissioners the Los Angeles Philharmonic and New Jersey Symphony. The five stages of the concerto chart the development of a child, as the piano writing moves from stumbling thumbs to the fluent sophistication of a fugue.
> Más información sobre la obra: Beautiful Passing
Photo: Jane Richey
> Buscar noticias
LISTADO DE DIRECCIONES
Regístrese para recibir actualizaciones de noticias y ofertas por correo electrónico
REGISTRARSE
PARTITURAS EN LÍNEA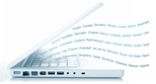 Explore nuestra biblioteca con más de 1000 copias de partituras en línea
VER PARTITURAS