Einem's Concerto for Orchestra conducted by HK Gruber
(November 2011)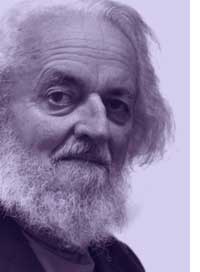 HK Gruber conducts Gottfried von Einem's Concerto for Orchestra with the BBC Philharmonic in Manchester on 2 December, a tribute to his teacher and mentor.
The music of Gottfried von Einem (1918-96) is a welcome feature on programmes conducted by his pupil HK Gruber. Over recent years with the BBC Philharmonic Gruber has performed episodes from Einem's ballet Turandot and recorded a BBC Radio 3 concert also including Capriccio, Symphonic Scenes and the Ballade for Orchestra.

In Gruber's BBC Philharmonic programme on 2 December at Bridgewater Hall he introduces Manchester audiences to Einem's Concerto for Orchestra and gives a pre-concert talk about his mentor. Gruber has previously conducted the work with the Radio Symphony Orchestra Vienna and the Cleveland Orchestra.

The concerto is one of a group of radical early scores which launched Einem's career following his studies in Berlin with Boris Blacher. It was composed during the Second World War and, following its premiere in 1944 by the Berlin Staatskapelle under the young Herbert von Karajan, was denounced and banned by Goebbels for its use of 'degenerate' jazz elements. The score demonstrates the influence of Stravinsky, Hindemith and Blacher, while pushing new boundaries with its futuristic motor-music and metrical ingenuity. The work was highly influential on the young Gruber who quoted from it in his violin concerto Nebelsteinmusik, also on the BBC Philharmonic programme on 2 December.

Einem's operatic setting of the remarkable Dürrenmatt play The Visit of the Old Lady, remains one of his most performed stageworks. The lead role of the multi-millionaire Claire Zachanassian, who returns to her old town to wreak a cruel revenge on the male lover who discarded her, 45 years and seven husbands earlier, is a gift for great singing actresses. Following its premiere at the Vienna State Opera in 1971 it was quickly taken up by Zürich, Berlin, Mannheim, Graz and Glyndebourne and appeared at New York City Opera in 1997. It continues to feature in the repertoire of German-speaking opera houses, including Giessen and Görlitz this season.

> Más información sobre la obra: Concerto for Orchestra
Photo: Werner Neumeister
> Buscar noticias
LISTADO DE DIRECCIONES
Regístrese para recibir actualizaciones de noticias y ofertas por correo electrónico
REGISTRARSE
PARTITURAS EN LÍNEA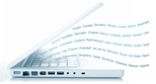 Explore nuestra biblioteca con más de 1000 copias de partituras en línea
VER PARTITURAS