British Library saves Britten's Young Person's Guide to the Orchestra from export
(April 2012)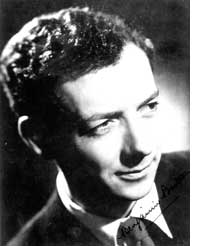 British Library acquires original manuscript of Benjamin Britten's Young Person's Guide to the Orchestra.
The British Library has acquired the draft score of The Young Person's Guide to the Orchestra, one of the most famous compositions of Benjamin Britten (1913-1976). Completed on New Year's Eve 1945, this original manuscript charts the composer's earliest ideas for what has become one of the most frequently performed pieces by any British composer. Britten subsequently wrote out a full orchestral score, after which no further use was made of the draft, which he gave to a friend. It remained completely unknown until last year.

The manuscript was sold to an overseas buyer at auction in November 2011, but Culture Minister Ed Vaizey placed a temporary export bar on the manuscript, to provide a last chance to raise the money to keep the manuscript in the country. The Minister's ruling followed a recommendation by the Reviewing Committee on the Export of Works of Art and Objects of Cultural Interest, administered by Arts Council England. The British Library acquired the manuscript for the national collection on 30 March 2012.

No earlier sketches for the Young Person's Guide are known to survive, and it would appear that Britten composed this piece directly into the present draft score. This manuscript reveals very directly the astonishing fluency with which Britten was able to construct a large-scale work. Almost every aspect of the piece is already worked out in detail in this first draft, including comprehensive explanations of instrumentation and articulation. The fugue which ends the piece is a work of considerable complexity, but shows no struggle in its creation.

> Read the full British Library press release

The Britten Centenary is celebrated in 2013.
> Más información sobre la obra: The Young Person's Guide to the Orchestra
> Buscar noticias
LISTADO DE DIRECCIONES
Regístrese para recibir actualizaciones de noticias y ofertas por correo electrónico
REGISTRARSE
PARTITURAS EN LÍNEA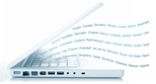 Explore nuestra biblioteca con más de 1000 copias de partituras en línea
VER PARTITURAS