John Ireland: 50th anniversary in 2012
(April 2012)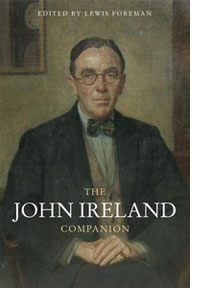 2012 is the 50th anniversary of the death of John Ireland. This year brings a new book on the British composer plus summer performances in London at a five day festival in June and at the BBC Proms in July.
Composer John Ireland (1879-1962) remains best known for his ebullient London Overture and for a melodic gift revealed in small-scale gems such as The Holy Boy, the Masefield setting Sea Fever, the choral motet Greater Love hath no Man and the hymn My Song is Love Unknown. Yet the 50th anniversary of his death this year prompts a wider exploration of "this very private man" and "his works that skirt the borders of dream, memory and desire." (BBC Music Magazine)

Leading the way in this re-examination is the publication of The John Ireland Companion, edited by Lewis Foreman and published by Boydell and Brewer. The companion is a collection of essays by present day writers, rare articles from the past century, Ireland's own writings on music, and appreciations by pupils including Alan Bush and Benjamin Britten. As well as the 600 pages of the book, a CD is included with broadcast talks by Ireland and performances of his own piano music.

> Buy the book from our Online Shop

"What a cornucopia this is for admirers of Ireland's music... Many music examples and some wonderful photographs enhance this splendid, thoroughly recommendable book."
Classical Music

"In this substantial hardback, Ireland himself is brought to life through sympathetic explanations and pertinent recollections as well as exhaustive listings of repertoire and recordings, all written by those who know and care about Ireland's life and music. Much is revealed - a timely opportunity to stimulate or re-excite interest in a considerable composer."
Gramophone

A work receiving high profile exposure this summer is These Things Shall Be for choir and orchestra, included in the BBC Proms at the Royal Albert Hall on 31 July, with baritone Jonathan Lemalu, the BBC National Orchestra of Wales and Chorus, and the BBC Symphony Chorus conducted by Tadaaki Otaka. This 20 minute cantata was commissioned by the BBC for the coronation of George VI in 1937, and sets a utopian visionary text by John Addington Symonds.

A five day festival, John Ireland in Chelsea, celebrates the 50th anniversary with music by the composer , his teacher Stanford and pupils Britten, Moeran, Alan Bush, Arnell, Geoffrey Bush and Helen Perkin. The festivities provide a welcome overview of Ireland's songs and chamber music, with artists headed by Julian Lloyd Webber, the festival's patron, together with Roderick Williams, Lorraine McAslan, Sarah-Jane Bradley, Karine Georgian and John Lenehan. Concerts are shared between St Luke's Chelsea and Holy Trinity Sloane Square, two of the churches where Ireland held posts as organist and choir conductor, close to his home in Gunter Grove.
> Download the festival brochure (PDF)

A selection of Ireland's orchestral music can be viewed on our website at www.boosey.com/onlinescores, including A London Overture, Concertino Pastorale and the symphonic studies from The Overlanders.

> Más información sobre la obra: These things shall be
Photo: The John Ireland Companion published by Boydell and Brewer
> Buscar noticias
LISTADO DE DIRECCIONES
Regístrese para recibir actualizaciones de noticias y ofertas por correo electrónico
REGISTRARSE
PARTITURAS EN LÍNEA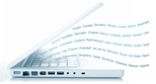 Explore nuestra biblioteca con más de 800 copias de partituras en línea
VER PARTITURAS