Tod Machover: composer residency at Lucerne Festival
(August 2015)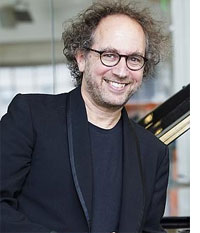 The Lucerne Festival's feature on Tod Machover includes three commissions: a Boulez tribute for two pianos and electronics, a new ensemble score with Hyperinstruments and a Symphony for Lucerne built from sounds of the city.
Tod Machover is composer in residence at this summer's Lucerne Festival, including performances of new commissions and outreach projects. As part of the festival's day celebrating the 90th birthday of Pierre Boulez, Tod Machover has been commissioned to write a ten-minute tribute to the composer and conductor. Re-Structures is scored for two pianos and live electronics and the world premiere on 23 August is given by students of the Lucerne Festival Academy.

The composer describes how Re-Structures "is a meditation on the world created by Boulez in his Structures I (1952) and Structures II (1961). In both pieces, the composer pushes his systemization of musical parameters to the limit, but also leaves room for furious fantasy and jarring juxtapositions. In fact, it is just such surprising contrasts – both momentary and over time – that I have tried to emphasize in my new work. The electronic part serves both to emphasize the contrasts between the two pianos, and also bit-by-bit to provide the extra "glue" that connects them beyond their apparent differences. In this way, I have tried to draw out the warmth and passion that I always sense beneath the surface of Boulez's music – perhaps especially in the early works – while simultaneously saluting the courage, persistence and force of Pierre Boulez as composer, leader and human being."

Machover has long been a pioneer in the integration of instruments with the latest technology, developed through his work at the MIT Media Lab, as witnessed in his new ensemble work for Lucerne. Fensadense combines ten Hyperinstruments with interactive electronics to form the 20-minute climax of a programme on 12 September for young performers from the Lucerne Festival Academy. The composer describes the new work as "virtuosic, rapid, intricate, blended acoustic-electronic and lots of fun, employing a new generation of Hyperinstrument technology that measures and 'values' the interaction between players rather than only the virtuosity of each soloist."

Symphony for Lucerne is the latest in Machover's international series of works composed using sounds of the city contributed by the citizens themselves. Inspired by the the noises and sounds submitted by the residents, from different seasons and locations around the city, Machover has composed a work for large orchestra to be premiered on 5 September by the Lucerne Festival Academy Orchestra conducted by Matthias Pintscher.

Machover's opera Death and the Powers, combining science fiction and family drama, was recently released on Blu-ray by the Dallas Opera, and is available from cdbaby.com.
> Más información sobre la obra: Re-Structures
> Buscar noticias
LISTADO DE DIRECCIONES
Regístrese para recibir actualizaciones de noticias y ofertas por correo electrónico
REGISTRARSE
PARTITURAS EN LÍNEA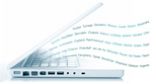 Explore nuestra biblioteca con más de 1000 copias de partituras en línea
VER PARTITURAS