Click here to return to our full list of musicals and operettas.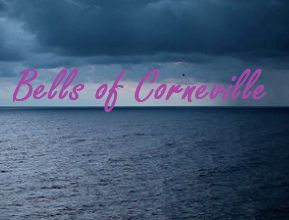 BELLS OF CORNEVILLE
Music by Robert Planquette; adapted and arranged by Max Morris
New Libretto and Lyrics by Geoffrey Wilson (from the French of Gabet and Clairville)

Administered for rental and amateur stage rights by Boosey & Hawkes in the UK.
Licensing performances
If you wish to apply to perform the work, then please send an email to musicals@boosey.com stating the following information only:
1) Name of school/society
2) Where you are (city/town)
3) What you want to perform (Bells of Corneville)
4) When you want to perform (if exact dates are not yet known, then please provide the month)
We will then send you an application form by email to complete, along with details of costs involved. Once the form is completed and returned by email, a licence will be emailed to you for signature. Once signed we will be able to send you the music at the date requested on your application form.
Details of hire requirements should be submitted on the application form. We can provide orchestral parts (details below), as well as piano vocal scores and libretti. Please note that you must use live musicians and the use of a backing track is strictly forbidden.
Information
INSTRUMENTATION
1 Conductor Score – annotated vocal score
1 Flutes 1/11 (1 doubles Picc)
1 Oboe
1 Clarinets 1/11
1 Bassoon
1 Horns 1/11
1 Trumpets 1/11
1 Trombones 1/11
1 Bass Trombone
1 Timpani
1 Percussion
2 Violins 1
1 Violin 11
1 Viola
1 Cello
1 Double Bass


THE STORY (Late 17th century France)
In rural Normandy, during the reign of Luis XIV, lives a miserly farmer called Gaspard. Two girls, about the same age, belong to his household – Germaine, his supposed niece and likely to inherit his money, and Serpolette, a waif he has adopted, details of whose birth remain a mystery. Gaspard wants Germaine to marry the Bailie, the chief local official. She, however, has vowed to wed no one but the man who has recently rescued her from drowning. Grenicheux, a feckless young fisherman, takes redit for the deed and Serpolette becomes vexed when he starts paying more attention to Germaine. A colourful stranger arrives in Corneville. His sea captain's uniform conceals the fact that Henri is the son of the Marquis of Corneville, exiled twenty years previously. Germaine tells him of the legend of the long closed-up chateau, reputedly haunted. Its bells will only peal forth again when the rightful master returns. At the hiring fair, Henri takes into his service Germaine, Serpolette and Grenicheux, all eager to get away from Gaspard. Along with them, some of his crew and the coerced Bailie, Henri enters the chateau by night. Then he reveals he is the lawful owner of Corneville. A portfolio of papers seems to prove that Serpolette is really a Viscountess, heiress to the Lucenay fortune. Henri becomes convinced that Germaine is the girl he rescued from drowning. Shortly afterwards Gaspard arrives in what he thinks is a still, empty chateau to gloat over the gold he has hidden there. It is he who has made the villagers believe that the chateau is haunted. Suddenly Henri and his companions, clad in armour, frighten Gaspard out of his wits. A month later Henri is established in the remodelled chateau. He orders Grenicheux to own up to Germaine that he did not save her but not to reveal the name of the true rescuer. Germaine overhears. When Henri asks her to marry him, she replies that she feels a marquis should not marry his servant. Fortunately Gaspard recovers his reason and produces a paper he has stolen which proves Germaine is the Lucenay heiress and Serpolette only a Gypsy foundling. Henri is delighted no barrier of rank remains and that he is free to marry Germaine. He forgives the now abject Gaspard as Serpolette accepts her fate and agrees to make do with Grenicheux, on her terms. The Bells of Corneville can therefore ring out once more.


PRINCIPAL CHARACTERS
Germaine
Henri
Serpolette
Grenicheux
Gaspard
The Bailie


PRINCIPAL MUSICAL NUMBERS
Legend Of The Bells (Germaine)
I've Ploughed The Seas (Henri)
Light Breezes Blowing (Grenicheux)
My Head, My Wig, And Likewise My Intended (The Bailie)
Titled Girl, Not Surprising (Serpolette)
Beggars' Song (Gaspard)
Cider Song (Serpolette)
The Raging Sea (Grenicheux)


Click here to return to our full list of musicals and operettas.
Warner/Chappell
For further information visit the Warner/Chappell website