ed. Alan Curtis

"During the more than fifteen years I worked with Alan Curtis and Il Complesso Barocco, the orchestra presented numerous baroque and classical masterpieces. A great number of editions have been prepared for concerts and CD recordings of Il Complesso Barocco by Alan Curtis, who is not only an accomplished musician but also a musicologist of great renown and one of the world's leading experts on the music of the baroque and classic periods. I am delighted that now, with the help and expertise of Boosey & Hawkes, his editions will be made available to performers and music lovers worldwide." (Donna Leon)

To see a detailed list of all available sales titles of the series, please click here.
The following titles, in order of publication, will be part of the series:

'Drama Queens' – 13 Selected Arias from Early Baroque to Classic
Vivaldi: Catone in Utica (1737)
Handel: Ariodante (1735)
Conforto: Nitteti (1756)
Handel: Giulio Cesare (1724)
Vinci/Handel: Semiramide (1733)
Monteverdi: L'incoronazione di Poppea (1643)
Handel: Admeto (1726)
D. Scarlatti: Tolomeo e Alessandro (1711)
Handel: Alcina (1735)
Jommelli: Ezio (1771)
Cesti: Il Pomo d'Oro (1668)
Benedetto Ferrari: Sansone (1680)
Vivaldi: Ercole sul Termodoonte (1723)
Traetta: Buovo d'Antona (1758)
P. A. Ziani: Assalone punito (1667)
Selected Works:
A clearly defined theme: strong, triumphant, but also forsaken and suffering protagonists, all of royal blood, have their say in a series of arias, from the early Baroque up to the early Classical period, that cover the enormous range of musical soul-searching and character drawing. It was to be an attractive mixture of the well-known and the unknown for a new CD project with Il Complesso Barocco. Arias with which the celebrated American mezzo-soprano Joyce DiDonato could show all facets of her mastery. Alan Curtis, pioneer of historical performance practice, outstanding interpreter, and musicologist, set out to find unknown treasures for her, treasures that, alongside the highlights of the repertoire, also provide for surprises. Joyce DiDonato and Alan Curtis's "Drama Queens" became an exciting foray through two centuries of opera history, from the dawn of the young genre in the early seventeenth up to the end of the eighteenth century.

> More info on this title
The surviving second and third acts of Catone in Utica, one of Metastasio's most dramatic libretti, premiered in Verona in the spring of 1737 in a setting by Vivaldi, contain some of his finest, most mature, and most original arias, and are published here for the first time. They evince a potential dramatic intensity that makes us regret all the more the loss of the first act. Only one aria of Act I can be definitely recovered from a surviving opera, but the rest has now also been successfully reconstructed by Alessandro Ciccolini, whose intimate knowledge of Vivaldi's working methods, combined with brilliant stylistic insight won universal acclaim for his work on Vivaldi's Motezuma and Ercole sul Termodoonte. Ciccolini has also composed cadenzas and da capo variations for all the arias, published here in an appendix.

> More info on this work
The discovery of important new libretto sources, plus the added insight gained from years of experience, have induced Alan Curtis to completely revise his already well-known and widely-used edition of this opera. This new version, already performed at the Maggio Musicale Fiorentino, will also be enriched with a study of the manuscript sources, both musical and literary, by Nicola Usula.

> More info on this work
You can listen to sound samples here.
To see a list of upcoming performances, please click here.
New Recording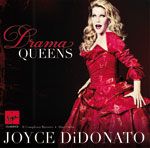 The exciting CD album which marks the start of our new series: Accalimed mezzo Joyce DiDonato sings selected arias from the early Baroque to the early Classic periods, accompanied by the specialist ensemble Il Complesso Barocco under the baton of Alan Curtis who also is leading our editon. Music by Cesti, Giacomelli, Handel, Hasse, Haydn, Keiser, Monteverdi, Orlandini and Porta – all 13 pieces are included in our piano-vocal score.