Masterworks and discoveries from Baroque to Classics
in critical performing editions by Alan Curtis

"During the more than fifteen years I worked with Alan Curtis and Il Complesso Barocco, the orchestra presented numerous baroque and classical masterpieces. A great number of editions have been prepared for concerts and CD recordings of Il Complesso Barocco by Alan Curtis, who was not only an accomplished musician but also a musicologist of great renown and one of the world's leading experts on the music of the baroque and classic periods. I am delighted that now, with the help and expertise of Boosey & Hawkes, his editions will be made available to performers and music lovers worldwide." (Donna Leon)

In over 35 years of performing concerts and recordings together, Alan Curtis and his group of singers and instrumentalists, Il Complesso Barocco, have not only brought to light many important works that had been forgotten or undervalued, but have also revealed new aspects of even the best-known masterpieces of the era from Monteverdi to Mozart.
The Complesso Barocco Edition is a selection of the most important of these works, with a particular focus on operas and dramatic oratorios. Convinced that the finest performers of this repertory appreciate scholarly editions, but often do not have the time to consult in detail critical reports, appendices, etc., Curtis has tried to put as much as possible of the information that is essential for a historically informed performance directly onto the musical page itself. If a passage is preserved in equally valid alternative versions, performers want to make their own decisions and not have to depend on that of the editor. But they usually do not want to be bothered with learning about all the variants that are inferior or simply incorrect, no matter how historically interesting. They also expect, and deserve, a text the accuracy of which has been tested in performance. Curtis also believed that an editor's responsibilities extend to the provision of a complete and accurate figured bass, suggestions for appoggiature, and a consistent application of authentic articulations present in the sources. The possibility of adding a viola part doubling the bass, or of simplifying the contrabass part (for acoustical more than technical reasons), for instance, are among the further aspects of performance practice that, although not unknown, are nevertheless often overlooked in modern editions.
Many of the works in this series will be published not only in full score, but also in a piano-vocal score prepared by Alessandro Bares with accompaniments reduced to an easily playable version for keyboard.
The following titles, in order of publication, will be part of the series:

'Drama Queens' – 13 Selected Arias from Early Baroque to Classic
Vivaldi: Catone in Utica (1737)
Gluck: Demofoonte (1743)
Handel: Ariodante (1735)
Conforto: Nitteti (1756)
Handel: Giulio Cesare (1724)
Vinci/Handel: Semiramide (1733)
Monteverdi: L'incoronazione di Poppea (1643)
Handel: Admeto (1726)
D. Scarlatti: Tolomeo e Alessandro (1711)
Handel: Alcina (1735)
Cesti: Le nozze in sogno (1665)
Cesti: Il Pomo d'Oro (1668) [+ "Il Pomodorino"]
Benedetto Ferrari: Sansone (1680)
Vivaldi: Ercole sul Termodoonte (1723)
Traetta: Buovo d'Antona (1758)
P. A. Ziani: Assalone punito (1667)
Jommelli: Ezio (1771)
Cesti: Le nozze in sogno
Selected Works:
An anthology of arias and scenes for soprano or mezzo-soprano from 17th and 18th-century operas chosen jointly by the celebrated mezzo Joyce DiDonato and Alan Curtis: The regal ladies of the Baroque stage here give us a wide spectrum of dramatically emotional extremes, ranging from sultry seductiveness, through the hysterically happy to dark despair and royal rage. Several pieces by Orlandini, Porta and Keiser are published here for the first time. Others, by Monteverdi, Giacomelli, Handel, and Haydn are in newly edited versions not available elsewhere.

> More info on this title
Based on one of Metastasio's most dramatic libretti, Vivaldi's setting of Catone in Utica was premiered in Verona in the spring of 1737. The autograph of Acts II and III has been preserved, but Act I appears to be lost. The surviving acts contain some of his finest, most mature, and most original arias, and are published here for the first time. They evince a potential dramatic intensity that makes us regret all the more the loss of the first act. Only one aria of Act I can be definitely recovered from a surviving opera, but the rest has now also been successfully reconstructed by Alessandro Ciccolini, whose intimate knowledge of Vivaldi's working methods, combined with brilliant stylistic insight won universal acclaim for his work on Vivaldi's Motezuma and Ercole sul Termodonte. Ciccolini has also composed cadenzas and da capo variations for all the arias, published here in an appendix.

> More info on this work
In celebration of Gluck's 300th birthday, Alan Curtis has prepared for performance this very fine, almost totally unknown, unpublished opera composed by the thirty-eight-year-old Gluck for Milan in 1743. All the numbers have been preserved, but nearly all the secco recitatives are lost. Curtis has reduced the text to a minimum and composed afresh the missing secco recitatives, consciously imitating Gluck's recitative style. The role of Timante was created for the famous castrato, Carestini (Handel's Ariodante, Ruggiero, Teseo, etc.), whose voice by this time had dropped about a third, so that he was a contralto rather than a mezzo-soprano.

In a letter of Feb. 20, 1743, he wrote to the Marchese degli Obizzi about the Milan production of Demofoonte that "Quest'opera l'abbiamo rappresentata per prima in Milano nel corrente carnevale; s'accerti, che niun dramma ha avuto più felice ed universale incontro di questo; sì per il merito della vaghissima e ben adattata musica, che per il bellissimo intreccio e forza del libretto."

> more info on the work
The discovery of important new libretto sources, plus the added insight gained from years of experience, have induced Alan Curtis to completely revise his already well-known and widely-used edition of this opera. This new version, already performed at the Maggio Musicale Fiorentino, will also be enriched with a study of the manuscript sources, both musical and literary, by Nicola Usula.

> More info on this work
Maybe the first comic opera in history, this charming, original and multi-layered Work could be attributed to Cesti only a few years ago. Thanks to editors Alan Curtis and Alessandro Bares, it is now available for performances again.

> more info on this work
To see a detailed list of all sales titles of the series which at present are available, please click here.
You can listen to sound samples here.
To see a list of upcoming performances, please click here.
The Editor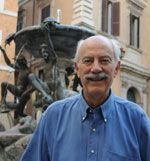 Alan Curtis (1934—2015) has been a pioneer in the return to original instruments and Baroque performance practices, especially in the field of early opera. His dically new "reconstruction" of Monteverdi's L'incoronazione di Poppea, first heard in Berkeley in the '60s, marked the first time in more than three centuries that a late dramatic work of Monteverdi was performed as intended by the composer, i.e. without the modern orchestration still often mistakenly thought to be "necessary". He commissioned both the first authentic theorbo and the first chromatic (split-key) harpsichord to be built in modern times, and taught his singers to follow the tuning systems of the period (with pure major thirds). In collaboration with Shirley Wynne, he was the first to revive a Rameau opera with period instruments and authentic choreography. A landmark performance of Handel's Admeto in Amsterdam's Concertgebouw was hailed as the first successful attempt to revive Handel's opera orchestra, including the now widely accepted but then unheard-of use of the archlute.

He has always been in the forefront of the movement to enlarge and revivify the static operatic repertory. His successful "reconstructions" have included Sacrati's La finta pazza, Ferrari's Il Sansone, Cesti's Il Tito, and Semiramide, Vivaldi's Giustino, Motezuma, Ercole sul Termodonte and Catone in Utica, Domenico Scarlatti's Tolomeo e Alessandro, and three Handel operas in prima assoluta: Fernando (the original version of Sosarme), Rodrigo, which Curtis conducted in Innsbruck, Madeira and Lisbon in 1984 for the first time since Handel himself presented it to the Medici in 1707 and, most recently, Semiramide (an opera by Vinci arranged by Handel) for the Wiener Kammeroper. He composed the missing recitatives for Gluck's Demofoonte in time for a premiere in 2014, the 300th anniversary of the composer's birth. But much activity of his late years has centered on Handel's operas, both the famous ones and those almost unknown: Giulio Cesare, Rodelinda, Deidamia, Orlando, Admeto, Tolomeo, Arianna, Amadigi, Arminio, Lotario, Berenice, Ezio, Giove in Argo, Floridante, Alcina, Radamisto and Ariodante, the last four with Joyce DiDonato in the leading roles. Having for many years divided his time between Berkeley (California), where he taught at the celebrated University, and Europe, where he played and conducted concerts and operas, Curtis devoted his last years fully to performing and editing music for performance, principally dramatic music from Monteverdi to Mozart.
Page Menu
Titles in the series
Selected Works:
'Drama Queens'
Vivaldi: Catone in Utica
Gluck: Demofoonte
Monteverdi: L'incoronazione di Poppea
Cesti: Le nozze in sogno
Sales Titles
Audio/Video
Performances
The Editor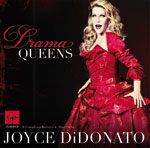 The exciting CD album which marked the start of our series: Accalimed mezzo Joyce DiDonato sings selected arias from the early Baroque to the early Classic periods, accompanied by the specialist ensemble Il Complesso Barocco under the baton of Alan Curtis who also is leading our editon. Music by Cesti, Giacomelli, Handel, Hasse, Haydn, Keiser, Monteverdi, Orlandini and Porta – all 13 pieces are included in our piano-vocal score.