Rental
To rent or hire music, select your territory:
Contact Details


UK

US
Rental and Licensing in North America
Germany

Tel: +49 30 25 00 13 60
Fax: +49 30 25 00 13 69

Rental Top Titles

The Boosey & Hawkes catalogue contains some of the most widely performed works in the classical repertoire. Our most popular dozen rental titles last year were:


Bernstein, West Side Story. Symphonic Dances
Bernstein, Candide Overture
Moussorgsky arr. Ravel, Pictures at an Exhibition
Britten, Young Person's Guide
Rachmaninoff, Piano Concerto No.2
Britten, Four Sea Interludes
Copland, Appalachian Spring Suite [Orchestral Version]
Copland, Clarinet Concerto
Jenkins, Armed Man [Full Version]
Strauss, Oboe Concerto
Bartók, Concerto for Orchestra
Bartók, Divertimento

Licensing
Licensing is central to the management of intellectual property. The use of copyright musical works requires a permission/licence, and this may need to be negotiated with the publisher.
The first stage in the licensing process is the submission of a request for quotation. Using the information you provide through the web we can respond quickly and efficiently to your request.
If you would like to license music for film, commercials (internet, radio and television), television, DVDs, webpages or any other video project, please click here.
For all other licensing requests, select your territory:
Mailing List
Sign up for news updates and offers via email
SIGN UP
ONLINE SCORES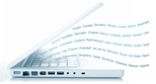 Explore our library of over 1000 online scores
VIEW SCORES