in alliance with
ArenaPAL Images
Explore thousands of arts images at the ArenaPAL website, including the
Boosey & Hawkes Collection
.
Prints on sale
are available – just click a category below and search, or select one of the highlighted photos.
Boosey & Hawkes Collection
Ranging from images of historic stage premieres to leading contemporary composers, the
Boosey & Hawkes Collection
is a major photographic resource spanning the past 100 years.
If you are a promoter seeking images of B&H composers for publicity usage in brochures or programme books, please contact your local B&H office in London, New York or Berlin.
General Arts Images
ArenaPal is a leading international photographic resource providing a wide range of services to all image users, including an extensive performing arts photo library.
For a range of wallpaper images for your mobile phone window visit

Mailing List
Sign up for news updates and offers via email
SIGN UP
ONLINE SCORES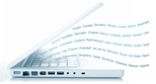 Explore our new library of over 800 online scores
VIEW SCORES
WAR & PEACE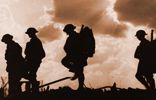 As we approach the centenary of the First World War (1914-18), explore music suitable for commemorative features.
EXPLORE WAR & PEACE