Chicago Symphony Orchestra to Perform Two Works by Anna Clyne in Chicago and New York
(January 2011)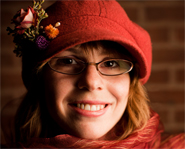 Anna Clyne is the CSO's Mead Composer-in-Residence
UPDATE: The Chicago Symphony Orchestra performances of
<<rewind<<
in Chicago and New York were cancelled.
The
Chicago Symphony Orchestra
(CSO) will perform two works by
Anna Clyne
, one of the newest additions to the Boosey & Hawkes composer roster, in Chicago and New York in early 2011.
CSO Music Director Riccardo Muti
will lead
<<rewind<<
at Chicago's
Symphony Center
,
February 10-12, 15 and April 8
and at New York's
Carnegie Hall
on
April 17
. Clyne's new work for brass and accompanying tape,
Spangled Unicorn
, will have its
world premiere
at the CSO's
MusicNOW
series on March 21 at Chicago's Harris Theater for Music and Dance, led by
Principal Conductor Cliff Colnot
.
Riccardo Muti says of Clyne: "[She] is an artist who writes from the heart, who defies categorization and who reaches across all barriers and boundaries. Her compositions are meant to be played by great musicians and listened to by enthusiastic audiences no matter what their background."
<<rewind<<
(2006), scored for full orchestra and optional tape, is the first major work of Clyne's performed by the CSO during her tenure as
Mead Composer-in-Residence
. This high energy composition is characterized by repetitive gestures and fast tempos, and was inspired by the sounds made by an analog tape as it is run backwards, warping and freezing at various moments. Since its world premiere in New York,
<<rewind<<
has been performed by the Minnesota Orchestra and the American Composers Orchestra, the BBC Concert Orchestra, and the Cabrillo Festival Orchestra. These concerts mark the first CSO performances of the work.
<<rewind<<
will also be performed at London's Barbican Centre by the BBC Symphony Orchestra during the venue's tribute to
Steve Reich
in May 2011.
Spangled Unicorn
(2011) stems directly from Clyne's association with the Chicago Symphony Orchestra. After listening to the ensemble following her arrival in Chicago, she was overwhelmed by the sound of the orchestra's legendary brass section. As a result, she created a new work specifically for these musicians (3 trumpets, 3 horns, 3 trombones, 1 tuba), to be performed with accompanying audio tape at the season's final MusicNow performance. This marks the CSO's first world premiere performance of a work by Clyne. Earlier this season, the CSO performed
steelworks
, for flute, bass clarinet, percussion, and tape, at the inaugural MusicNow concert in October 2010, also led by Principal Conductor Cliff Colnot.
Clyne, who will be a
Guest Composer
at the University of Missouri's
2011 Mizzou New Music Festival
, was appointed by CSO Music Director Riccardo Muti to serve as the Orchestra's Mead Composer-in-Residence through the 2011-2012 season, along with fellow composer Mason Bates. Clyne and Bates will work on new commissions from the Orchestra, curate and co-program the MusicNow concerts, develop collaborations with artists across other disciplines within the Chicago area, and will be involved in a program working with local incarcerated youths.
> For further information of Anna Clyne,
click here
.
> For a score sample of Anna Clyne's
<<rewind<<
,
click here
.
> To purchase tickets for the Chicago Symphony Orchestra in Chicago,
click here
.
> To purchase tickets for the Chicago Symphony Orchestra in New York,
click here
.
For press interviews with Anna Clyne and photos, please contact:
Eric M. Gewirtz
, Director, Media and Public Relations
eric.gewirtz@boosey.com
(212) 358 5361
Hilary Jansen
, Publicity Assistant
hilary.jansen@boosey.com
(212) 358 5377
> Más información sobre la obra: Spangled Unicorn (WITHDRAWN)
Photo Credit: Todd Rosenberg
> Buscar noticias
Boletines electrónicos
Regístrese para recibir actualizaciones de noticias y ofertas por correo electrónico
REGÍSTRATE
PARTITURAS EN LÍNEA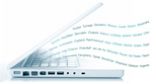 Explore nuestra biblioteca con más de 1000 copias de partituras en línea
VER PARTITURAS