The Boosey & Hawkes Rental Library will be closed from December 24th, 2013 through January 1st, 2014.
We will not be available to respond to any inquiries during this time. Please note that the last date to submit orders without incurring the rush fee is December 9, 2013. If you place an order during the vacation period, materials are not guaranteed to ship before January 16, 2014. Thank you for your attention to this matter and we wish you a happy holiday season.
Our Rush Fee and Return Policies are changing in 2013. Please click here to review all new B&H Rental Policies.
As well as our own publications, we are agents for:
If you are sure that the music you wish to rent is published by Boosey and Hawkes, try our
catalogue search.
If you are not sure which publisher represents the work you are looking for, try using the
ASCAP
and
BMI
title searches.
FAQs
Order Forms
If you are unable to access our web order form, you may submit order forms by email to
usrental@boosey.com
or by fax to 212-358-5307.
Click here
for a
MS Word Rental Order Form
(requires MS Word installed on your PC)
Click here
for a
PDF Rental Order Form
How to contact us
Boosey & Hawkes, Inc., an Imagem Company
601 W. 26th Street, Suite 312
New York, NY 10001
Tel: +1 212-358-5300 option 2
Fax: +1 212-358-5307
Email:
usrental@boosey.com
Please be sure to identify your organization, the composer and title of the work you need, and any applicable order, quote, or request ID numbers. Repeating your inquiry via multiple modes of communication actually increases response time.
Mailing List
Sign up for news updates and offers via email
SIGN UP
ONLINE SCORES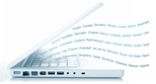 Explore our new library of over 800 online scores
VIEW SCORES
WAR & PEACE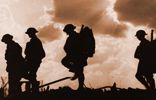 As we approach the centenary of the First World War (1914-18), explore music suitable for commemorative features.
EXPLORE WAR & PEACE