Deutsch
Photo: Thilo Beu
Oper Bonn, 1998
Oehring, Helmut
7IEBEN (aus: Der Spalt) (1998)
Duration: 55 minutes
Music theatre work
Text by Helmut Oehring (G). Graphics by Hagen Klennert
Scoring
speaker, dancer(female), 3 deaf female soloists, male soprano, trb, elec.guitar, live electronics.
Abbreviations (PDF).
Territory
This work is available from Boosey & Hawkes for the world.
World Premiere
12/1/1998
Bonn
Helmut Oehring, director
Company: Bonn Opera/German State Arts and Exhibitions Centre co-production
Synopsis

At first it was only a rift.
At first nobody saw it.
It is supposed that rifts are caused where one does not go deeply enough. Where a sort of void
is created like a vacuum bubble.
There is neither a scientifically reasonable nor a theological explanation for that.
At first, The Rift sucks everything up through an only small opening, and another place is created.
It is the non-place, absolute silence, without hearing, without language.
Muddy. Principally, it is the Dark Grey Green.
There is everything else. The hole.
Fear. Silence. Horror. The race. The lake.
(Helmut Oehring)


Zusammen mit den bisher fertiggestellten Werken 8CHT (aus: Der Riss), 6ECHS (aus: CRUISER/Das Opfer) und ER.eine She (aus: 5ÜNF/ Haare-Opfer) bildet 7IEBEN einen ab 8 rückwärts gezählten Zyklus mit unterschiedlichen Besetzungen, aber immer mit Musik und Text von Helmut Oehring selbst, in Verbindung mit live-electronics, gehörlosen Darstellern, Tänzer(n), Instrumentalsolisten, Sängern, Schauspielern.
Mailing List
Sign up for news updates and offers via email
SIGN UP
ONLINE SCORES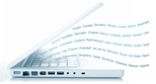 Explore our library of over 1000 online scores
VIEW SCORES