Deutsch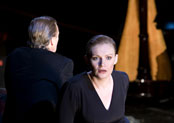 Photo: Ada Nieuwendijk
Birtwistle, Harrison
The Corridor (2008)
Duration: 48 minutes
A scena for soprano, tenor and ensemble
Libretto by David Harsent (E)
Scoring
fl.cl-harp-vln.vla.vlc.
Abbreviations (PDF).
Territory
This work is available from Boosey & Hawkes for the world.
World Premiere
6/12/2009
Britten Studio, Aldeburgh
Peter Gill, dir / Elizabeth Atherton, sop / Mark Padmore, ten
Conductor: Ryan Wigglesworth
Company: London Sinfonietta
Synopsis
There are few events in myth more brutal than the moment when Orpheus turns and looks back. It might not have the direct physical brutality of the death of Acteon or the flaying of Marsyas, but the combination of folly and irreversibility make for something deeper than poignancy and more visceral than regret.
The Corridor opens with this moment. Eurydice stands on the fault-line between life and death; and though the space she occupies is featureless – corridor, hallway, pathway – it will, nonetheless, return her to the Underworld. Love drew her out of Hades; now love sends her back. The opera charts that journey. It also offers a reading of 'Orpheus-and-Eurydice' in which loss and fealty are not what they seem.
David Harsent
Press Quotes
"The Corridor deals with a single moment, when Orpheus, leading Eurydice out of the underworld, turns around to look at her, and so loses her forever. Birtwistle and Harsent explode the moment of that glance into a series of arias that crystallise the characters' situations and the separateness of their emotional worlds."
The Guardian

"The music of Eurydice grows slower and slower like an unwinding clock as she retreats ever deeper into the "corridor" of Hell, further than ever from the lamenting Orpheus. As a half-speaking narrator, she puts questions to the players who answer in anguished, rhapsodic music, as lyrical as anything Birtwistle has attempted."
The Observer

"…a movingly lyrical lament for loss of love."
Sunday Times
Moods
Poetic, Tragic
Subjects
Magic/Mystery, Mythology, Relationships
Mailing List
Sign up for news updates and offers via email
SIGN UP
ONLINE SCORES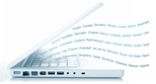 Explore our library of over 1000 online scores
VIEW SCORES