English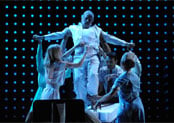 Foto:Branco Gaica
Sydney 2010, Neil Armfield, dir.
Dean, Brett
Bliss (2004/06-07/09)
Duración: 150 minutos
Opera in three acts
Libretto by Amanda Holden after the novel by Peter Carey (1981) (E)
Orquestación
Major roles: 3S,M,3T,2Bar,BBar; minor roles: 2S,T,Bar; dancers; chorus (up to 48 voices); 3(I,III=picc,II=afl).2(II=corA,whirly tube).3(II=bcl,III=bcl,dbcl).3(III=dbn)-4.2.2ttbn.btbn.1-timp(=sm tgl,lg cym).perc(3):I=vib/tam-t/crot(2octaves)/tamb/7cowbell/3tuned gong/sizzle.cym/Chin.cym/lion's roar/seed rattle; II=dr kit(SD/pedal BD/hi-hat/4tom-t/3bongo/susp.cym/sizzle.cym)/4wdbl/glsp/1tuned gong/whip/tam-t(sm)/whirly tube; III=marimba/BD/2tgl(lg,sm)/ratchet/rainmaker/2tuned gong/t.bells/glsp/vibraslap/bell tree/police whistle/duck call-harp-pft(=cel)-elec.git-MIDI kbd-strings(min.12.10.8.6.4, last desk players of vln1&2 also to play whirly tubes; On-stage: cl, vln, git, upright piano; elec.vln.
Abreviaturas (PDF).
Territorio
Este trabajo está disponible a través de Boosey & Hawkes para el mundo.
Uraufführung
12/03/2010
Opera House, Sydney
Neil Armfield, Regisseur
Director: Elgar Howarth
Compañía: Opera Australia Chorus / Australian Opera and Ballet Orchestra
Ánimos
Comic, Dramatic
Temas
Contemporary, Ethics, Society
Grabación recomendada
Peter Coleman-Wright / Merlyn Quaife / Lorina Gore / Barry Ryan / David Corcoran / Taryn Fiebig / Kanen Breen / Shane Lowrencev / Henry Choo / Milijana Nikolic
Opera Australia Chorus / Australian Opera and Ballet Orchestra / Elgar Howarth
Opera Australia CD 00289 481 1820 5

Buy this CD from the ABC Shop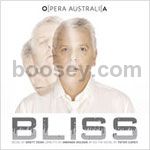 LISTADO DE DIRECCIONES
Regístrese para recibir actualizaciones de noticias y ofertas por correo electrónico
REGISTRARSE
PARTITURAS EN LÍNEA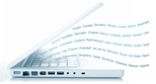 Explore nuestra biblioteca con más de 1000 copias de partituras en línea
VER PARTITURAS