English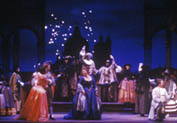 Foto:The Minnesota Opera
World Premiere: The Minnesota Opera and the St. Paul Chamber Orchestra, 1985.
Argento, Dominick
Casanova's Homecoming (1984)
Duración: 134 minutos
Opera in three acts
Libretto by the composer, based on `L'histoire de ma vie' by Jacques Casanova (E,G)
Orquestación
Major roles: M,A,T,2Bar; minor roles: lyrS,2S,lyrT,BBar 2(II=picc).2(II=corA).2(II=bcl).2-2.2.1.1-timp.perc(2):tpl.bl/tam-t/ hand cyms/tgl/maracas/glsp/susp.cym/wind chimes/crot/tamb/bell tree/ SD/TD/BD/vib/t.bells/bell in A/high and low brake drums-harp- hpd(=cel)-strings.
Abreviaturas (PDF).
Territorio
Este trabajo está disponible a través de Boosey & Hawkes para el mundo.
Uraufführung
4/12/1985
Ordway Music Theatre, St. Paul, MN
Arthur Masella, Regisseur
Director: Scott Bergeson
Compañía: Minnesota Opera / Saint Paul Chamber Orchestra
Ánimos
Comic, Romantic
Temas
Relationships, Society
LISTADO DE DIRECCIONES
Regístrese para recibir actualizaciones de noticias y ofertas por correo electrónico
REGISTRARSE
PARTITURAS EN LÍNEA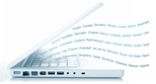 Explore nuestra biblioteca con más de 1000 copias de partituras en línea
VER PARTITURAS