Deutsch
Wagner-Régeny, Rudolf
Prometheus (1957-58)
Duration: 80 minutes
Five scenes
Libretto by the composer after Aeschylus (G)
Scoring
M,A,2T,2Bar,2B; small male chorus; female chorus; 1.picc.1.1.corA.1.bcl.1.dbn-4.3.4.0-perc-pft-strings.
Abbreviations (PDF).
World Premiere
9/12/1959
Kassel
Company: Unknown
Roles

| | |
| --- | --- |
| PROMETHEUS | Baritone |
| HEPHAISTOS | Tenor |
| OKEANOS | Bass |
| IO | Mezzo Soprano |
| HERMES | Tenor |
| CHOIR MISTRESS | Contralto |
| POWER and VIOLENCE, Zeus's assistants | Baritone, Bass |
| OKEANIDES | |
Time and Place
Barren rocks in mythical times
Synopsis

Reluctantly Hephaistos follows Zeus's instruction and forges Prometheus to the rock for bringing fire to mankind. Okeanos advises Prometheus to yield to the power of the father of the gods in order to get his mercy. But Prometheus will not yield. He recounts to the Okeanides what he has done for mankind. Then Io appears, also punished by Zeus and doomed to restless hurrying through the world. The promise says she will bear a son, and one of his offspring shall break the power of the father of the gods. Prometheus sneers at Hermes, who has come to learn who that highflying descendant will be. Prometheus sinks – with an unbroken spirit – into Tartarus.
Moods
Dramatic, Tragic
Subjects
Mythology
Items on Sale
Mailing List
Sign up for news updates and offers via email
SIGN UP
ONLINE SCORES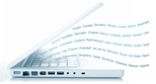 Explore our library of over 1000 online scores
VIEW SCORES