English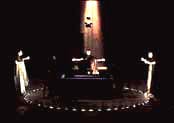 Foto:Edinburgh Festival / Sean Hudson
Edinburgh Festival 1993, Francisco Negrin, dir
MacMillan, James
Visitatio Sepulchri (1992-93)
Duración: 45 minutos
for 7 solo singers or 7-part chorus and chamber orchestra
Texts from a 14th century Easter Day liturgical drama and the Te Deum (L)
Orquestación
2S,A,2T,B,male speaker (Sprechstimme) 2(II=picc).2(II=corA).2(II=bcl).2(II=dbn)-2.2.2(II=btrbn).0-timp. perc(1):2cowbells/2wdbl/2bongos/2timbales/SD/2tam-t/5tom-t/ 5tpl.bl/glsp/t.bells/BD/cyms/bell tree-strings(min:8.6.4.4.2) NB: this work is available both as a music theatre piece and for concert performance.
Abreviaturas (PDF).
Territorio
Este trabajo está disponible a través de Boosey & Hawkes para el mundo.
Uraufführung
20/05/1993
Tramway, Glasgow
Francisco Negrin, Regisseur
Director: Ivor Bolton
Compañía: Scottish Chamber Orchestra
Nota del repertorio
Choral level of difficulty: Level 5 (5 greatest)

This work is one of a number by MacMillan that can be presented in a number of formats: fully staged as at its premiere, in a music theatre style with simple lighting, or as a purely concert work. Orginally performed with solo voices, MacMillan recast the work for seven-part choir, each choral section taking one of the solo parts. Visitation Sepulchri dates from the time the composer first burst onto the musical scene with works such as The Confession of Isobel Gowdie and Veni, Veni, Emmanuel, and shares their blending of energy, passion and reflection.

In biblical terms it moves on from where his St John Passion ends as it is concerned with the women's visit to the sepulchre where Jesus' body has been laid following his crucifixion. Scene One is a purely orchestral, powerfully moving scene-setter mirroring the drama of the crucifixion. Scene Two introduces three angels (TTB), the three women (SSA) and a male Cantor section which sings/speaks/shouts un-notated, approximate pitch throughout (rather like sprechstimme). The extreme contrasts between the still, reflective meditations of the singers and the dramatic brass-dominated interjections from the orchestra seem to reflect an outward prayerfulness and inward turbulence following the Angels' confirmation of Jesus' resurrection. Scene Three follows without a break and is a setting of the Te Deum. This is complex and incredibly energised. The winding-down process sees a statement of the plainsong Te Deum melody used effectively in long notes against a still hyperactive orchestra. At the end of the text, 'let me never be confounded', the music moves into an extraordinarily different mode – almost cinematic in its triumph and consolation which might follow the successful resolution of the plot of a thriller. The voices whisper a fade-out.
This remarkable score is complex and needs highly skilled singers with, in some cases, fairly extreme ranges: the 1st tenors have to touch a top D flat at one point and the 3rd Angel (basses) begins the second scene on low Es. The orchestral writing is often virtuoso and the whole work will, of course, need to generate theatrical electricity whether performed staged or in concert. MacMillan's deep feeling for religious drama is one of the things which sets him apart from almost all his composer colleagues working at this level.

Repertoire note by Paul Spicer
Ánimos
Poetic
Temas
History, Mythology, Religion
Grabación recomendada
Netherlands Radio Choir / Netherlands Radio Chamber Philharmonic / James MacMillan
BIS SACD 1719

Click here to purchase this album from our online shop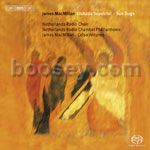 LISTADO DE DIRECCIONES
Regístrese para recibir actualizaciones de noticias y ofertas por correo electrónico
REGISTRARSE
PARTITURAS EN LÍNEA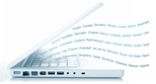 Explore nuestra biblioteca con más de 1000 copias de partituras en línea
VER PARTITURAS