in alliance with
ArenaPAL Images
Explore thousands of arts images at the ArenaPAL website, including the
Boosey & Hawkes Collection
.
Prints on sale
are available – just click a category below and search, or select one of the highlighted photos.
Boosey & Hawkes Collection
Ranging from images of historic stage premieres to leading contemporary composers, the
Boosey & Hawkes Collection
is a major photographic resource spanning the past 100 years.
If you are a promoter seeking images of B&H composers for publicity usage in brochures or programme books, please contact your local B&H office in London, New York or Berlin.
Imágenes de artes generales
ArenaPal es un recurso fotográfico internacional líder que ofrece una amplia gama de servicios para todos los usuarios de imágenes, incluyendo una extensa biblioteca de fotos de artes escénicas.
PARTITURAS EN LÍNEA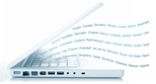 Explore nuestra biblioteca con más de 1000 copias de partituras en línea
VER PARTITURAS
ESCUCHAR MÚSICA MIENTRAS NAVEGA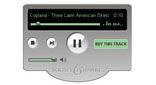 Explore la mejor música clásica con nuestro reproductor gratuito
ESCUCHAR AHORA