Thomas Hewitt Jones - The Same Flame
(October 2012)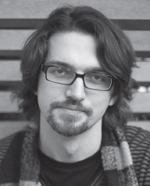 The Same Flame is a five-movement choral song cycle inspired by Pierre de Coubertin's ideals of Olympism which gave rise to the modern Olympic and Paralympic values: Respect, Excellence, Friendship, Courage, Equality, Determination and Inspiration. The composer and author took it upon themselves to celebrate these seven values in five movements, so four of them had to double up – Friendship with Equality and Courage with Determination.


Thomas Hewitt Jones explains some of the Five Movements below:

All-weather friends is about friendship, and we really hope it's self-explanatory! All the words you don't recognise mean 'friend' (we hope) in various languages, Japanese, Georgian, Turkish, Swahili etc. The song makes bold assertions about friendship that we hope you agree with. But if you don't, we can still be friends. Choral score for female choir (SA) and piano. For two-part chorus.

A friend passed on the quote, "Courage doesn't always roar" (later discovered to be the title of a book by Mary Ann Radmacher) and Guts and Grace considers courage and determination as essentially private qualities, mothered by dark necessity, but on occasion needing to step up publicly, especially in the sporting arena, and 'roar'. Choral score - ChP - mixed choir (SAATTBB) and piano. Words by Matt Harvey.

Respectfully Yours takes the form of a letter from those who have long been disenfranchised and excluded – they could be one of a number of groups! – and who, though now welcomed into the fold, cannot take acceptance for granted. The memory of rejection is raw and recent. With polite reserve underwritten by passion, they respectfully reaffirm their claim to be 'of the same flame'.


> Nachrichtensuche
Komponist im Porträt