New Series from Boosey & Hawkes: Folk Roots
(September 2013)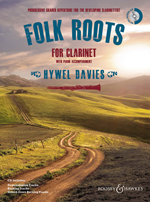 In this timeless new collection, Hywel Davies presents eight fresh interpretations of traditional british folk-tunes together with seven complementary folk-inspired original compositions for developing woodwind players to learn, enjoy and perform.
Ideally suited for students of grade 1-3 standard, this progressive album also contains helpful notes describing the lyrical character, content and inspiration behind each piece, equipping players to give informed, authentic and stylish performances.

A superb CD of performances, backing tracks, and slowed-down backing tracks for practice is included.

Hywel Davies is an award-winning composer, arranger and creative artist. His works have been performed on five continents and broadcast on three. For further information visit http://www.hyweldavies.co.uk

Folk Roots is available for clarinet and flute with piano coming soon.
> Buscar noticias
PARTITURAS EN LÍNEA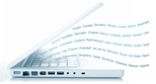 Explore nuestra biblioteca con más de 1000 copias de partituras en línea
VER PARTITURAS
ESCUCHAR MÚSICA MIENTRAS NAVEGA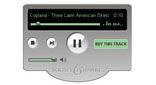 Explore la mejor música clásica con nuestro reproductor gratuito
ESCUCHAR AHORA