Chin has Scandinavian success with Kalá premiere
(June 2001)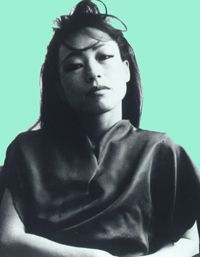 Chin has Scandinavian success with Kalá premiere
Unsuk Chin's new work Kalá was premiered in Gothenburg on 9 March under the baton of Peter Eötvös, providing a Scandinavian success to add to her growing international acclaim. The score for soprano and baritone soloists, chorus and orchestra was co-commissioned by the Gothenburg Symphony, the Danish Radio Orchestra and the Oslo Philharmonic, with future performances scheduled in Oslo (September 2002) and Copenhagen.

The 30-minute work in seven movements takes its name from the Sanskrit word for time/eternity/fate and explores the concept of passing time and humanity's coming to terms with its own mortality. The Korean-born composer's international outlook is reflected in her choice of multilingual poetry by Unica Zurn, Gerhard Ruhm, Inger Christensen, Gunnar Ekelöf and Arthur Rimbaud.

"Spiritual, religious and beautiful. She makes the most complex passages sound easy and effortless. This is music without boundaries." Göteborgsposten (Sweden)

"This original work has very clear qualities... Chin maintains beauty, power and orchestral colour." Dagens Nyheter (Sweden)

Chin orchestral appointment in Berlin
Unsuk Chin has been appointed Composer in Residence with the Deutsches Symphonie Orchester in Berlin for the 2001/02 season, reflecting a growing recognition in her adoptive home city. As a preview the DSO's current season includes Miroirs des temps on 30 June with the orchestra and The Hilliard Ensemble conducted by Kent Nagano, hot on the heels of the work's German premiere in March with the Leipzig Gewandhaus Orchestra. Future Berlin plans for the Chin residency include the world premiere in January 2002 of her new Violin Concerto commissioned by the orchestra for Viviane Hagner, plus the first German performance of the Piano Concerto in June 2002 with Ursula Oppens as soloist.
> Más información sobre la obra: Kalá
> Buscar noticias
PARTITURAS EN LÍNEA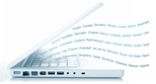 Explore nuestra biblioteca con más de 800 copias de partituras en línea
VER PARTITURAS
ESCUCHAR MÚSICA MIENTRAS NAVEGA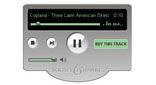 Explore la mejor música clásica con nuestro reproductor gratuito
ESCUCHAR AHORA