Classic FM reveals a wealth of "Classic Ephemera"
(September 2005)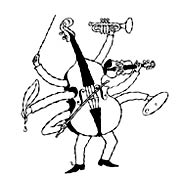 Just released:

Classic Ephemera is the informative, entertaining and hilarious book by the authors of the Classic FM Pocket Books series.

Packed with nuggets of musical fact you didn't know you needed to know, and useful information you shouldn't be without, it includes a section on celebrated composers as well as potted plots of famous operas, retold as you've never heard them before!

"Another fact-packed book produced by Classic FM. . . . full of fascinating tales and trivia about the music profession . . . a perfect gift for anyone with an interest in classical music." —Julian Lloyd-Webber, The Daily Telegraph, August 2005

"From Adagio to Zipoli, by way of Intermezzo and Tavener, this perfect little book takes all the mystique out of classical music, pulling off the trick of being neither pompous nor patronising." —Stephen Fry

"Surely destined to become the most read book on classical music—ever!" —Aled Jones

"In short—great!" —Lesley Garrett
> Weitere Informationen zu Classic Ephemera
> Nachrichtensuche
Komponist im Porträt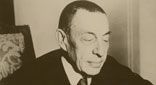 Sergei Rachmaninoff
Zu den wichtigsten Werken dieses beliebten russischen Komponisten zählen das Klavierkonzert Nr.2, die Symphonischen Tänze und die Paganini-Rhapsodie.
LESEN SIE MEHR