RRP: $32.89 *
Now: $27.96 *

* Estimated price converted from UK retail price
Catalogue No: DV-JHHBFMB
Shop Product Code: 206579K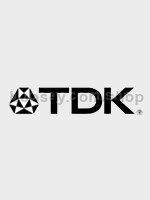 Herbie Hancock Special
With Bobby McFerrin and Michael Brecker

Herbie Hancock: Piano
Bobby McFerrin: Vocals
Michael Brecker: Saxophone
Buster Williams: Bass
Al Foster: Drums

DV-JHHBFMB

Picture Format: 4:3
Sound Format: LPCM stereo, Dolby Digital 5.1, DTS 5.1
Running Time: 60 Mins
Region Code: PAL 2 + 5
Booklet Languages: GB, F, D
Recording Date: 15 July 1988

Three giants of jazz join forces in a memorable concert, recorded live at the Munich Philharmonie in 1988.

At the 1987 Munich Philharmonie the Herbie Hancock Trio had played Air Dancing, a lyrical reflection by the bassist, which had become well known in the years 1987 to 1989, as it appeared on recordings by such varied artists as Stanley Cowell, Larry Coryell and Benny Green with the composer. This is the only repeat from the previous year's program. This year they were joined on stage by Michael Brecker, maybe the most influential tenor saxophonist of his generation, who remains a model for a whole range of younger musicians.

With the audience already wowed by the quartet's performance, Bobby McFerrin then proceeded to steal the show from the four master instrumentalists. With an obvious enjoyment and sense of humour, the master vocalist challenged his partners and made the concert a pinnacle of the festival, which at that time featured greats like Miles Davis and the Modern Jazz Quartet. Herbie Hancock also presented a technical first: the world premiere of the Bosendorfer/IBM grand piano, a sort of modern successor to the old automatic piano, which became unpopular round about the time Herbie Hancock was born.


Show
Contents and Reviews
Contents
[1] Opening [1.31] Herbie Hancock...meets Michael Brecker [2] Air Dancing [8.30] ...meets Bobby McFerrin [3] Oleo [18.41] ...meets Herbie Hancock [4] Introduction [2.48] [5] Improvisation - "2 hands" [8.42] [6] Improvisation - "4 hands" [8.49] [7] Cantaloupe Island - "2 hands" [5.01] [8] Cantaloupe Island - "4 hands" [4.29]
Reviews
There are currently no reviews for this product.